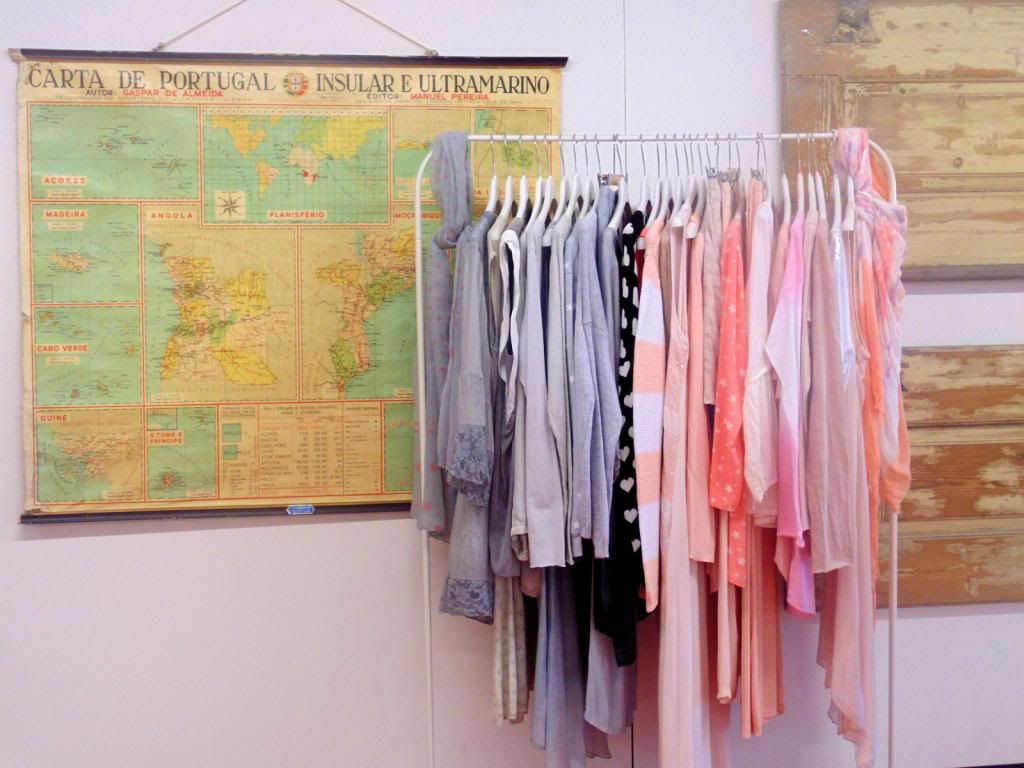 Estava a precisar de uma feiras destas. Não sei quanto a vocês, mas eu adoro buscar inspiração neste tipo de eventos, especialmente em feiras vintage, onde facilmente viajamos no tempo através de relíquias de outras eras. Consigo identificar-me perfeitamente com os anos 70 e 80, portanto conseguem imaginar o quanto gostei do Pop Up Market!
I was feeling the need to visit a vintage fair lately. I don't know about you, but I love to get inspired by these events where it is easy to travel through time. I can easily relate to the 70's and 80's, so you can imagine how much I like vintage fairs.
O Pop Up Market decorreu no sábado e no domingo (5 e 6 de Abil) no Secret Corner do Amoreiras e, claro, eu não podia deixar de tirar umas fotos para vocês verem (se é que não foram lá também!)
These photos were taken at the Pop Up Market, last Sunday (April 6) in Lisbon.
Estes maravilhosos brincos dos 80s são da Viúva Alegre (cuja loja fica em frente à A Outra Face da Lua, na baixa de Lisboa). Estão a ver aquele espacinho em que falta um par de brincos? São meus. Depois mostro-vos como são. 😀
These amazing earrings are from a vintage store called Viúva Alegre (The Happy Widow), which you can find in downtown Lisbon. I couldn't resist them and bought myself a pair. I'll show you later. 😉
A Aoki tem coisas LINDAS e únicas! Perdi-me por esta peça com a gola rendada e o gatinho.
The Aoki Store has some lovely and unique pieces. I fell in love for this kitty sweater with the lace collar.
A Dress-a-Day não ficou atrás e levou consigo uma selecção de vestidos dos quais não consegui destacar um único do qual não gostasse…
Dress-a-Day also stepping up to the occasion with a selection of dresses where I couldn't find a single one I didn't like. 
Um detalhe que achei lindíssimo num dos vestidos da Dress-a-Day.
A lovely detail from one of Dress-a-Day's dresses.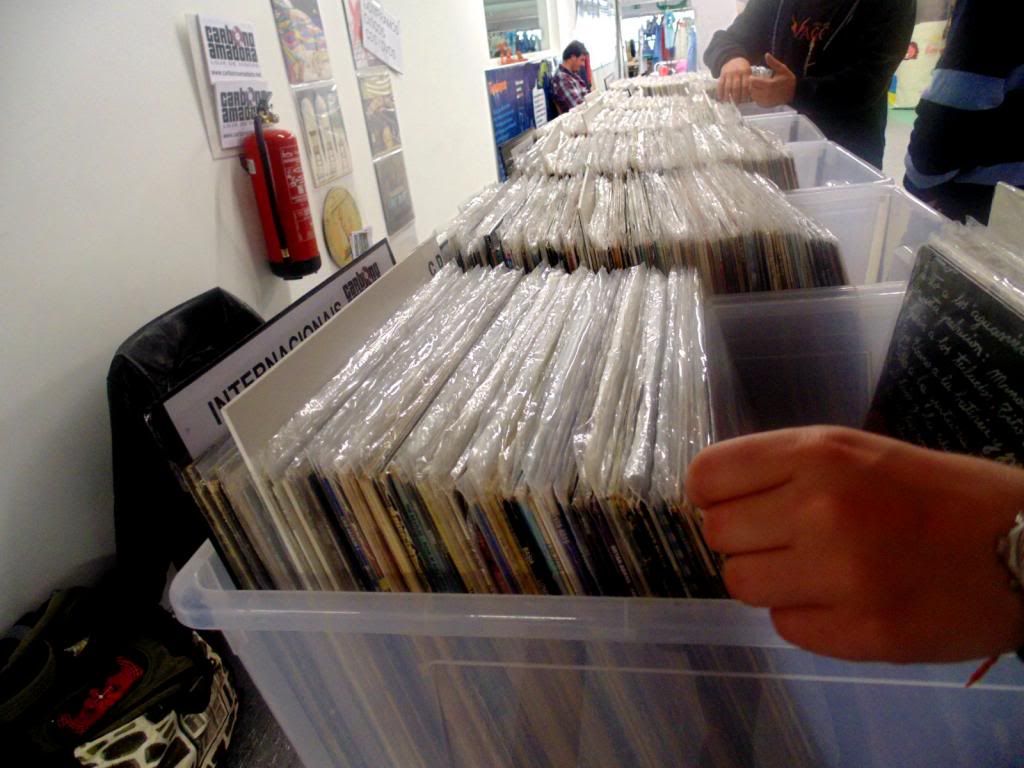 Nenhuma feira vintage está completa sem uma selecção de discos antigos! 🙂
In my opinion, no vintage fair is complete without a good selection of old records! 🙂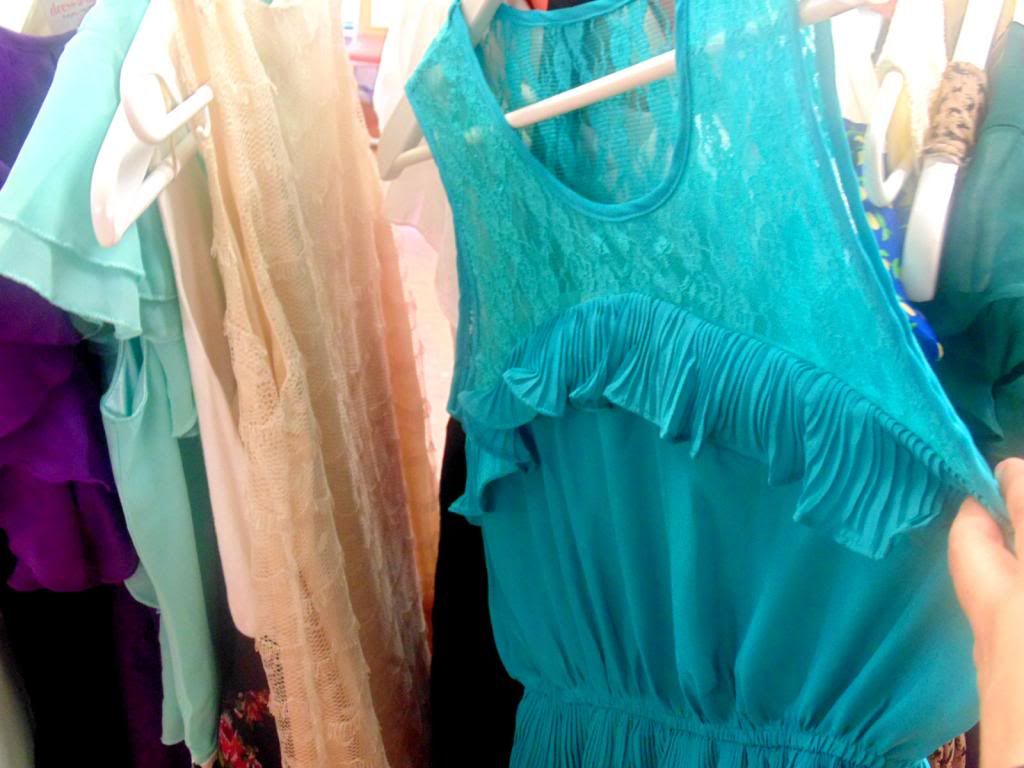 Devia ter comprado este vestido da Aoki… Estou ligeiramente arrependida de não o ter feito.
I should have bought this dress! I'm slighly regreting not buying it at the time…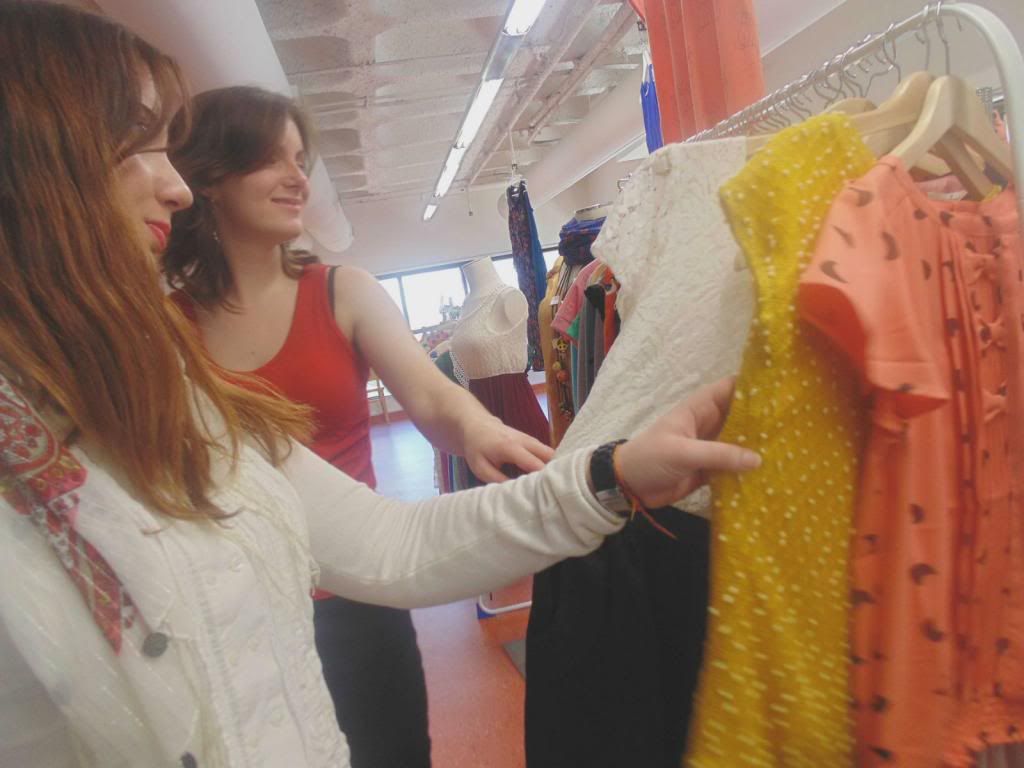 As minhas amigas encantadas pelas roupas maravilhosas da feira vintage.
My friends checking out some beautiful clothes.
 Whoopsy para Aoki Store / Whoopsy for Aoki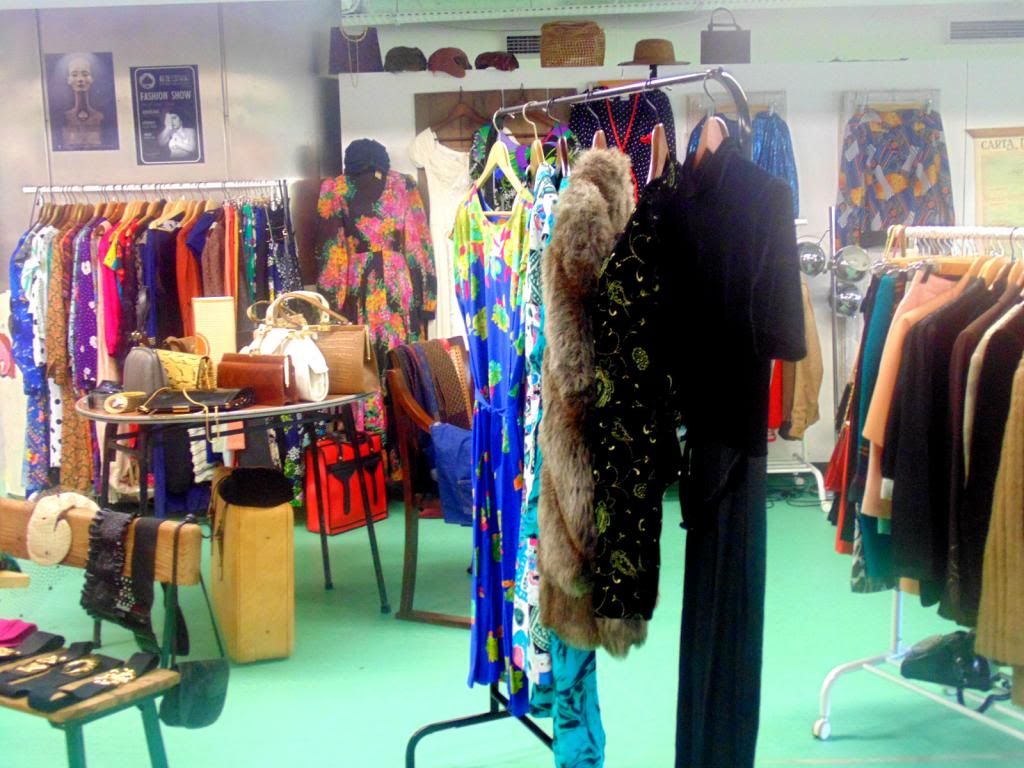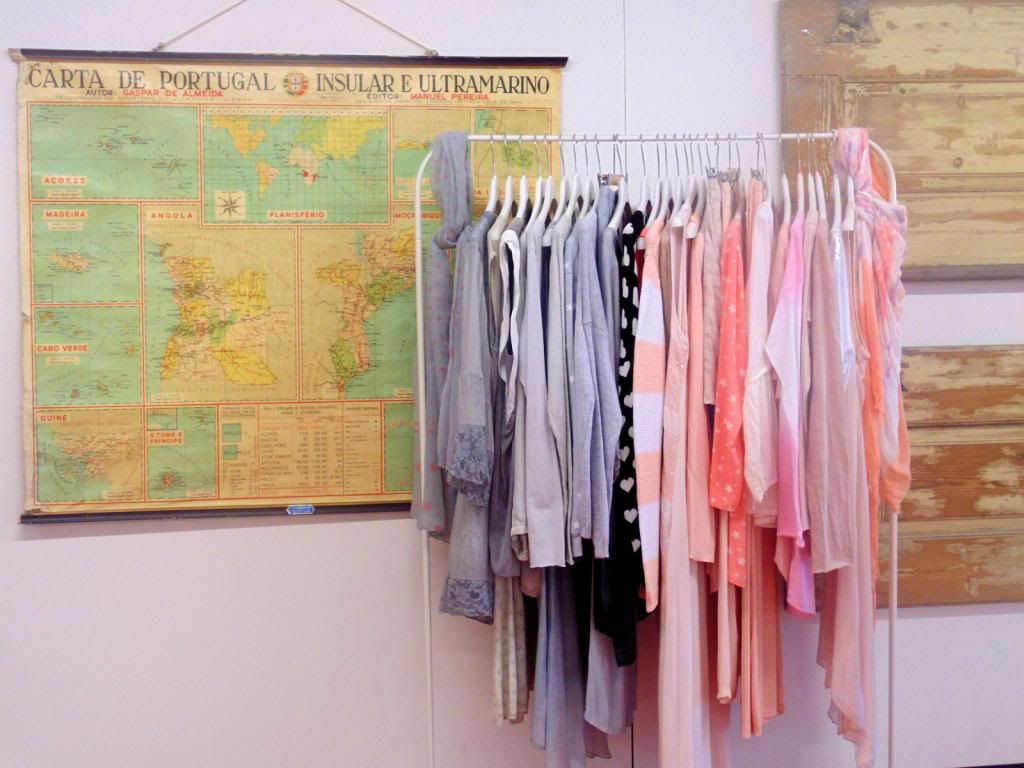 E, claro, a Sal de Pipa (um grande obrigado à Cristiana da Aoki Store por me lembrar do nome!)

And, of course, Sal de Pipa (a big thank you is in order for Cristiana, from Aoki Store, for reminding me of the name of this store).