Como já devem ter reparado, sou uma fã assumidíssima de métodos de organização visualmente atraentes. Já viram o meu exercício para o curso Blog Life do A Beautiful Mess aqui, mas mesmo antes disso já tinha andado a experimentar Blog Planners mais completos (embora ainda não os tenha levado muito a sério). Se querem arranjar formas giras (e grátis) de planear os conteúdos dos vossos blogs, fiquem por aqui!
As you may have noticed already, I am a dire fan of organizing things in the cuter way possible. You've already seen my Blog Life e-course excercise here but I have been experimenting with better blog planners before. If you want a cute (and free) way to plan your blog content stick around!
Este Blogging Tools vai ser mais breve do que os que o antecederam (sorte a vossa) e vou dar-vos o que procuram sem me alongar.
This Blogging Tools will be a lot shorter than the previous ones (lucky you!) so I will give you what you're looking for without getting into too much detail.
1. Felicia's Red Door Life 2014 Blog Binder
Download PDF here.
2. Measuring Flower Free Printable Blog Binder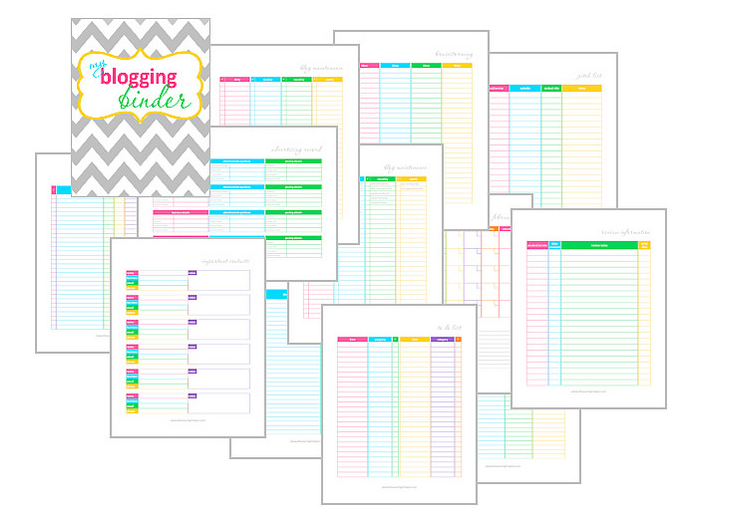 Download here.
3. A Well Crafted Party Free Printable Blog Planner
É este que estou a usar e adoro!
This is the one I'm using and I'm loving it!
Download it here.
Espero que tenham gostado e que vos dê imenso jeito! Já agora, como é que vocês organizam os vossos posts e conteúdos? Partilhem comigo, já sabem que adoro saber estas coisas! 😀
I hope you liked this post and that it was useful to you. How do you organize your posts and blog content? Share your tools with me, you know I love this kind of knowlodge exchange! 😀