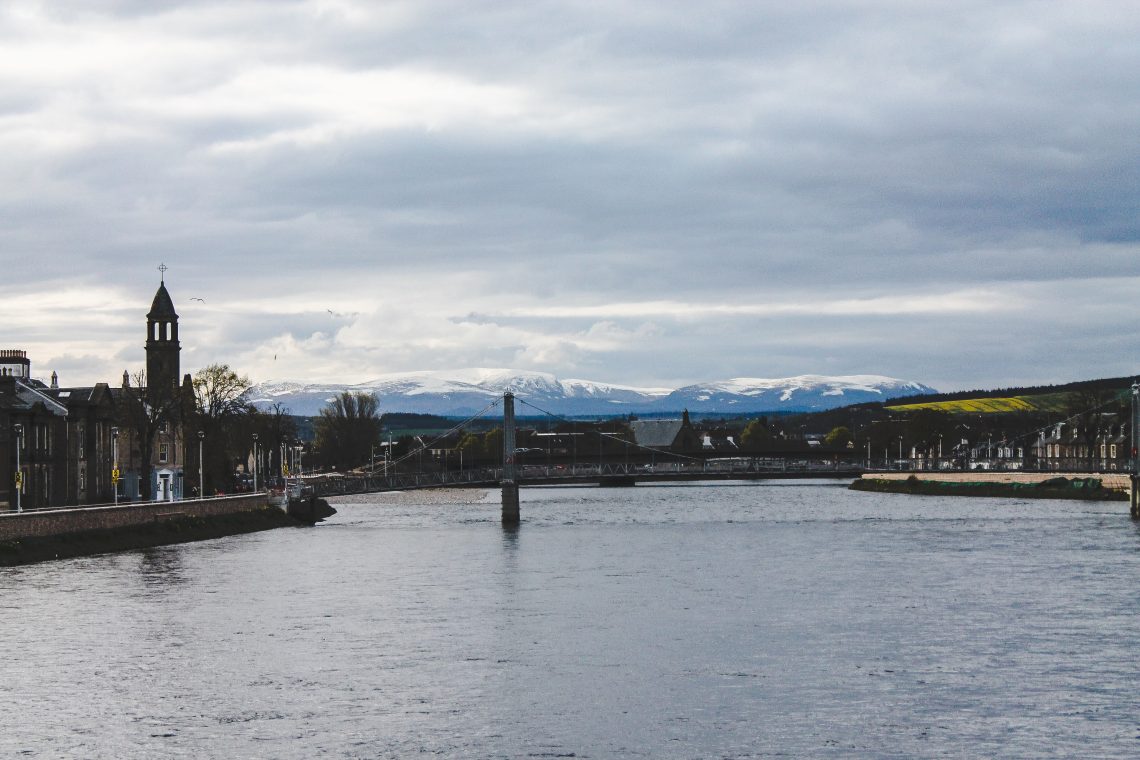 Chegada a Inverness, a capital das Terras Altas da Escócia
O dia em que trocámos Edimburgo por Inverness trouxe alguns mixed feelings. Por um lado, estava pronta e entusiasmada para conhecer finalmente os sítios com que sonhava desde criança (todos localizados nas Highlands), mas por outro estava profundamente triste por deixar Edimburgo para trás.
Mas a viagem tinha que continuar e a magia das Highlands aguardava. Tinha que descobrir se a imagem que tinha das Highlands correspondia à realidade ou se tinham sido gravemente exageradas por todos os filmes que tinha visto e pelos livros que tinha lido.
E então seguiu-se uma viagem de cerca de três horas por camioneta que nos fez passar por cenários incríveis que nunca na vida irei esquecer.
Era dia 2 de Maio, plena Primavera, mas aquelas terras permaneciam de pedra e cal no Inverno, ainda conservando neve no topo das montanhas. Para quem vem de Portugal (em Maio) é um cenário muito contrastante com o que se deixou para trás e isso agradava-me nesse contexto. Era isso mesmo que esperava e que tinha esperança de ainda testemunhar.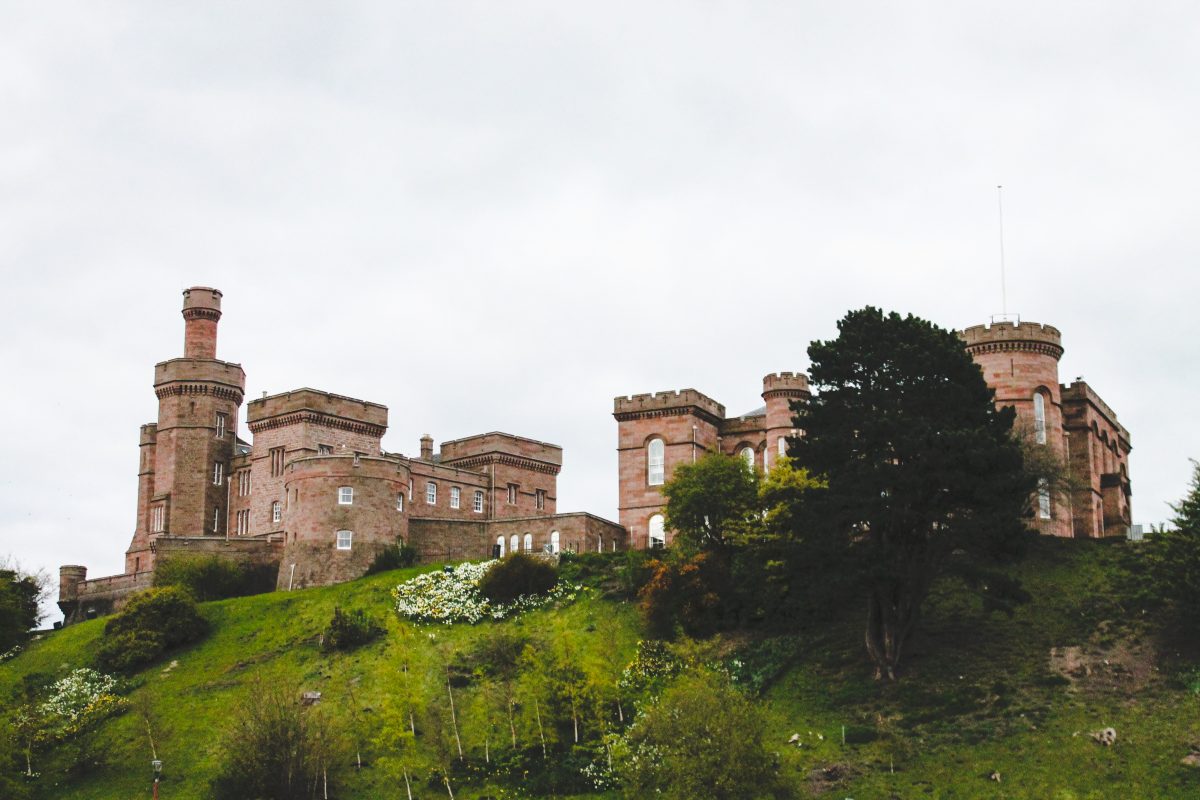 "Inverness is as unique among the cities of Scotland as York among those of England. It has none of York's visible age, yet, strangely enough, here is a city which has swept away its antiquities without losing an air of antiquity. It is almost as though centuries of history steam upward through the soil of Inverness."

H.V. Morton, In Search of Scotland
"Inverness is the watch-tower of the Highlands. The Castle on its high mound – not, I believe, the site of Macbeth's Castle – is a window that looks out over all northwest Scotland, and wherever you turn is something perfect and unforgettable – mountain, sea or firth."

H.V. Morton, In Search of Scotland
Chegando a Inverness foi impossível não estabelecer logo uma comparação com Edimburgo, afinal era a única cidade escocesa que conhecíamos.
O centro de Inverness assemelha-se aos centros daquelas cidades mais pequeninas, como também temos em Portugal e onde ainda se encontra muito comércio local, por exemplo.
Rapidamente descobrimos que o centro não é muito movimentado e que as coisas fecham todas muito cedo, mas isso não nos impediu de descobrir lojinhas interessantes e de experimentar dois restaurantes maravilhosos: o Riverside (onde jantámos no dia em que chegámos a Inverness) e o McGonagall's, onde jantamos duas vezes porque uma não foi suficiente. São ambos absolutamente maravilhosos e tive pena de não haver Zomato em Inverness para deixar umas reviews. 😉
O centro da cidade é atravessado pelo rio Ness, daí o nome Inverness, que em Escocês Gaélico se pronuncia Inbhir Nis e que significa "a boca do rio Ness".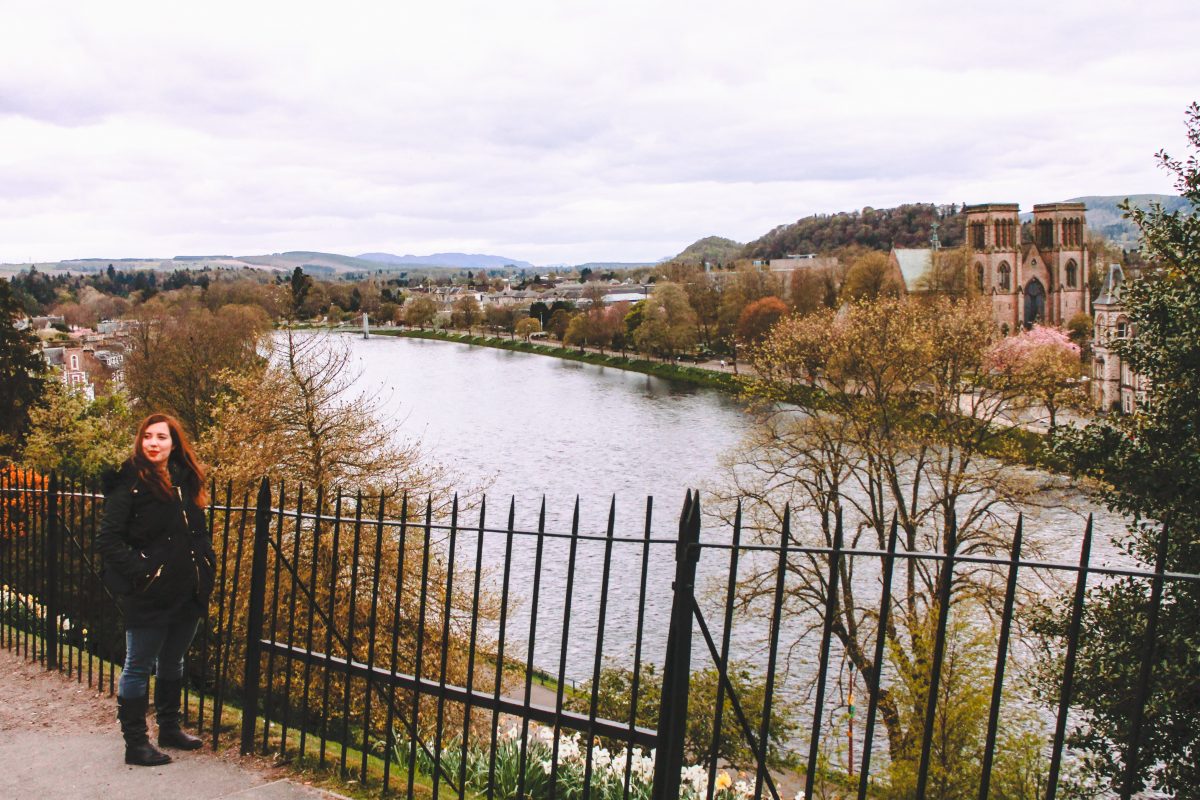 Outras curiosidades históricas de Inverness incluem o seu castelo, onde se diz que o rei gaélico Mac Bethad Mac Findláich (MacBeth) assassinou o Rei Duncan no séc. XI, dando origem à peça Macbeth de Shakespeare.
Em Inverness, mas já não no centro, encontram-se vários pontos de interesse histórico (não se preocupem que não vou abordar todos), incluindo o campo de batalha de Culloden, onde terminou a rebelião Jacobita (1745–1746) e onde morreram milhares de soldados. Talvez vos fale disto mais tarde a acompanhar as fotos. 😉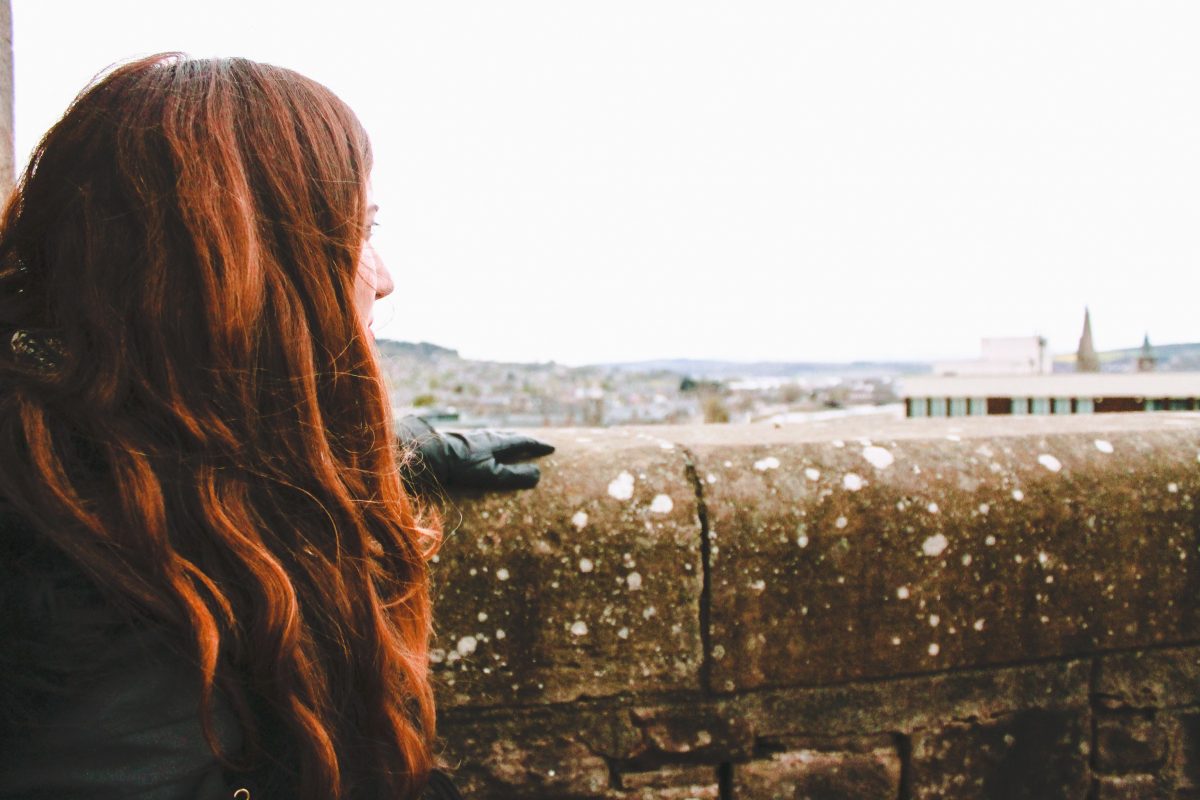 "Inverness annoys and disturbs me. I thought until I saw it that Edinburgh was the most romantic city in Scotland. Now I am uncertain. It is not right that one country should have two such candidates. Edinburgh is more magnificent, enthroned, as it is, in authentic regality; but Inverness is more romantic. It has the distinction which a river only can give to a city, a broad, lovely river that flows through the heart of it. Is there to be seen from any other city in Scotland a lovelier coast-line."

H.V. Morton, In Search of Scotland
Voltando ao centro da cidade, encontrei (até porque já tinha visto na net) a livraria que mais queria visitar, a Leakey's Bookshop. A única forma de a descrever sem ainda vos mostrar fotos é convidar-vos a imaginar uma livraria saída dos livros do Harry Potter. Pronto, é a Leakeys, mas a Leakey's é muito mais do que posso descrever neste post e merece um só para ela, por isso leiam este se quiserem ver esta livraria maravilhosa por dentro e saber mais sobre ela.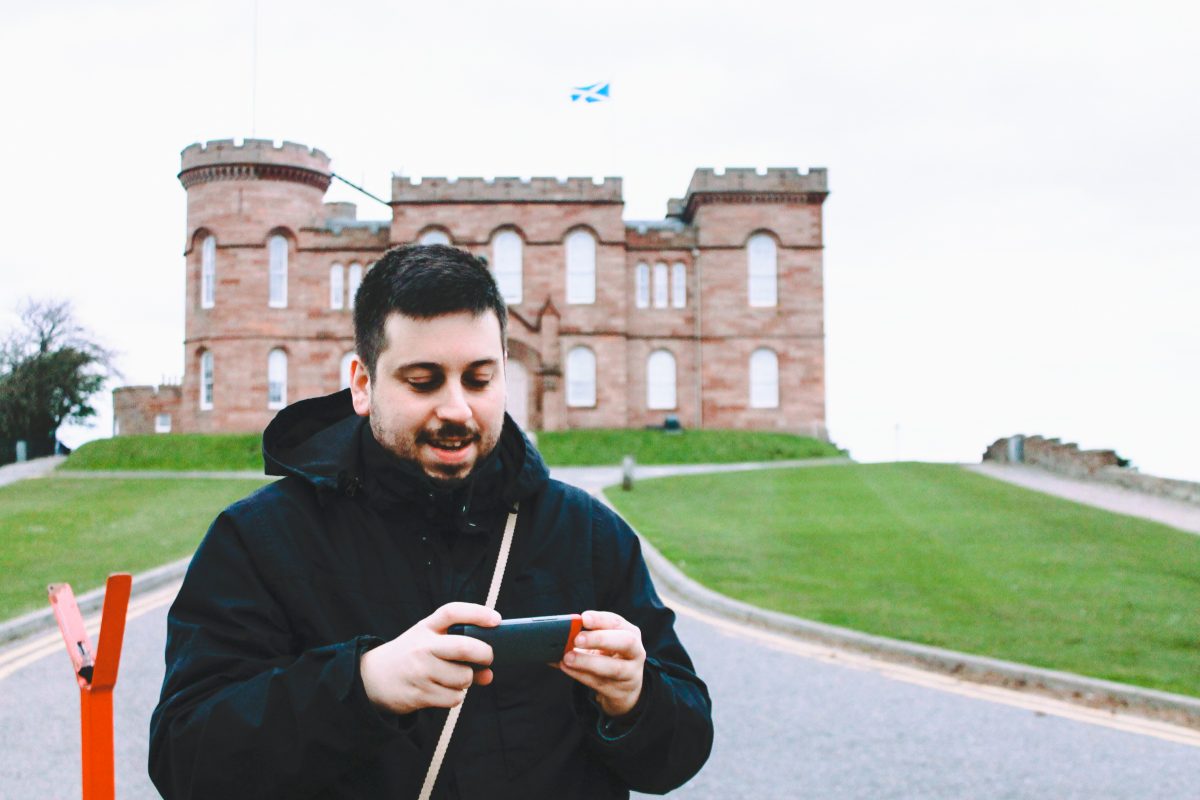 Como Inverness é a capital das Highlands, servimos-nos da sua excelente localização para ficarmos alojados e ganharmos fácil acesso a todos os pontos que queríamos visitar nas Highlands. Alugámos um carro no aeroporto de Inverness e lá fomos nós, rumo à aventura de conhecer as terras mais místicas e mais visitadas pelo meu imaginário.
Este post foi apenas uma introdução às próximas visitas pela Escócia, assim como o centro de Inverness também o foi. E agora já posso finalmente falar-vos e mostrar-vos a minha parte favorita da viagem! Falo dos castelos, dos lochs, das ilhas… Vai ser tão bom recordar tudo isto e partilhar convosco!
Espero que tenham gostado deste pequeno relato de Inverness e que fiquem comigo para o resto da viagem. 🙂