Não me lembro do momento exacto em que descobri a Leakey's Bookshop, mas presumo que tenha sido quando estive à procura de atracções no centro de Inverness.
Primeiro, foi o nome que me chamou a atenção: "Leakey's". Qualquer fã de Harry Potter vê aqui uma excelente oportunidade para recordar as lojinhas típicas de Hogsmead, em particular o The Leakey Caldron. E apesar da Leakey's Bookshop ser uma livraria e o outro uma espécie de um pub, uma coisa tem em comum com o Caldron: o facto do seu ambiente fazer recordar o mundo Potteriano (inventei agora).
Posto isto, quando dei por mim no centro de Inverness, no próprio dia que cheguei de Edimburgo, fui logo procurar a Leakey's. Recusava-me a ir a Inverness sem visitar este mundo encantado de livros antigos e em segunda mão. Pois, convém dizer que a Leakey's Bookshop é a maior livraria de livros em segunda mão na Escócia. O que há para não se gostar aqui?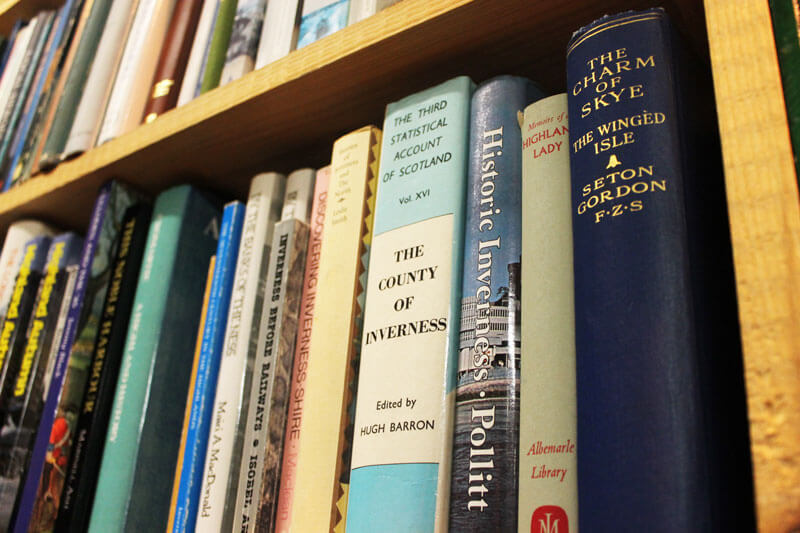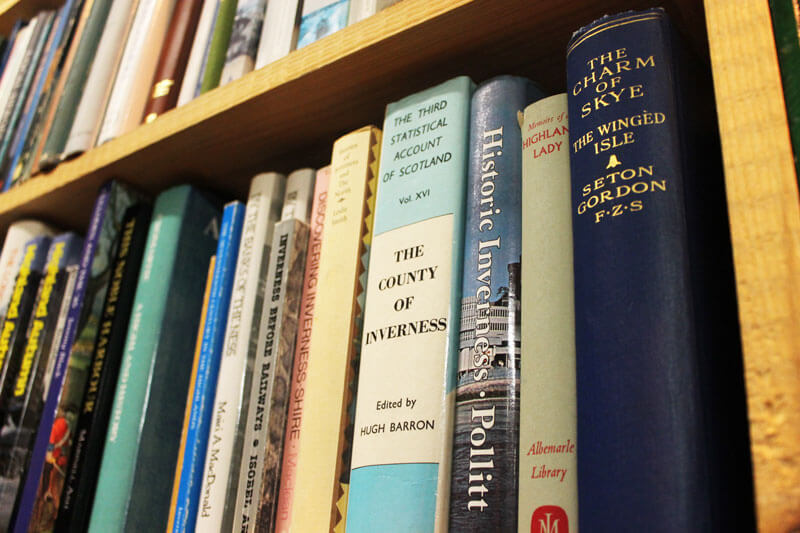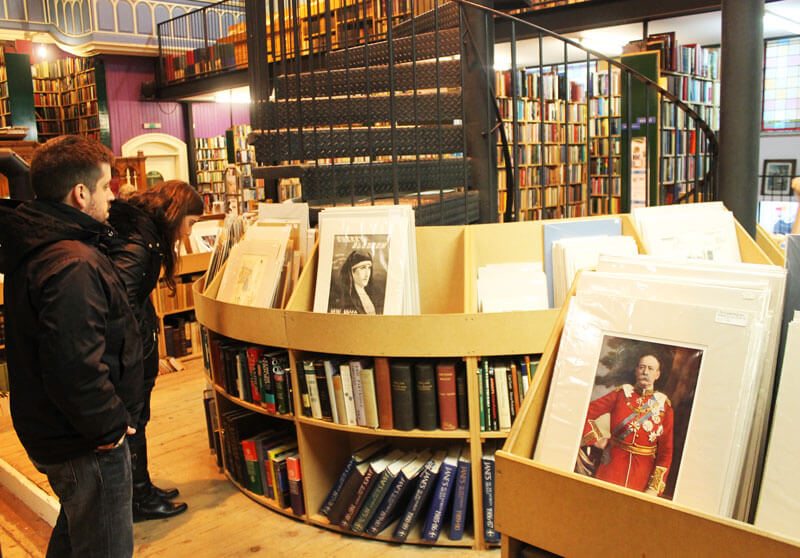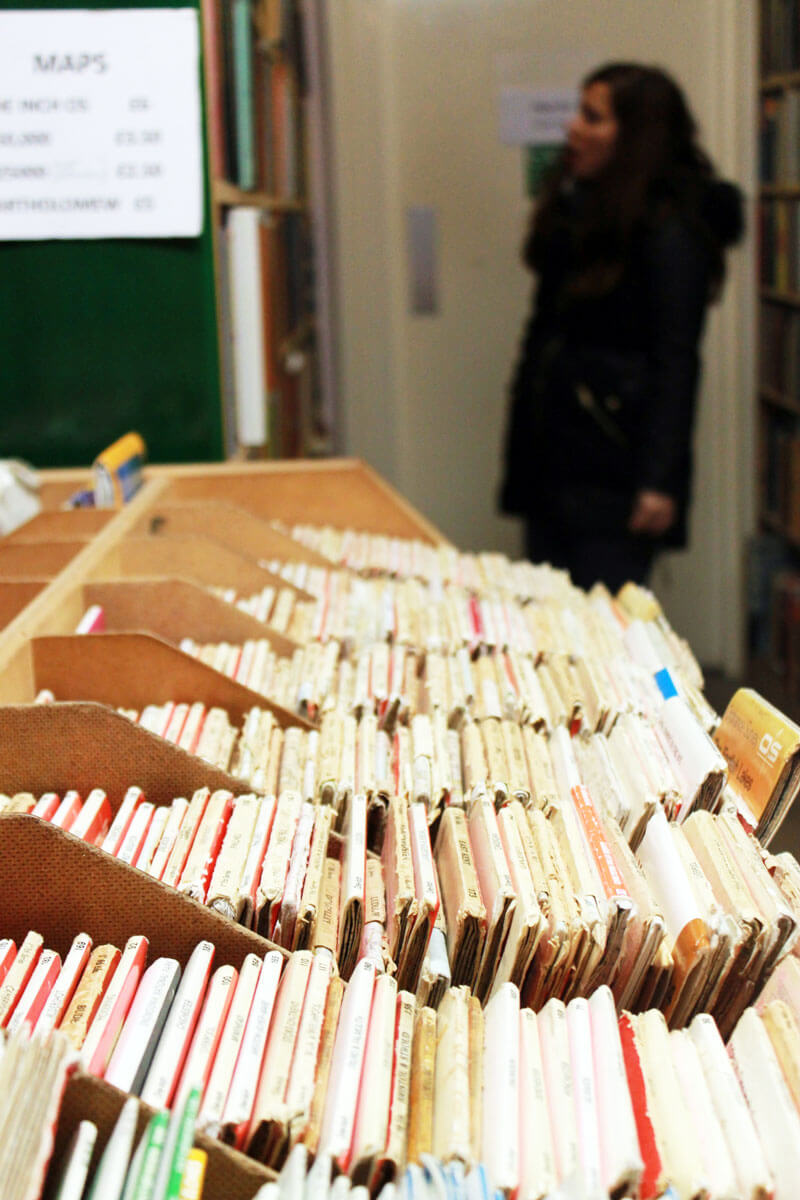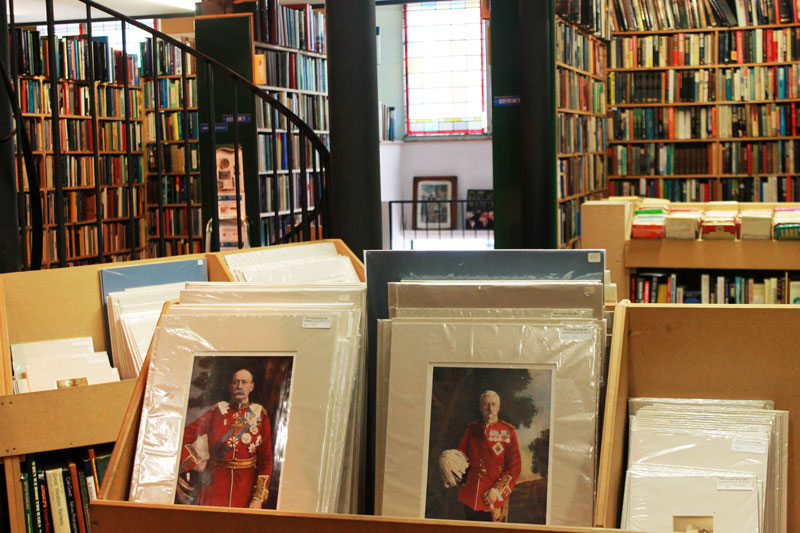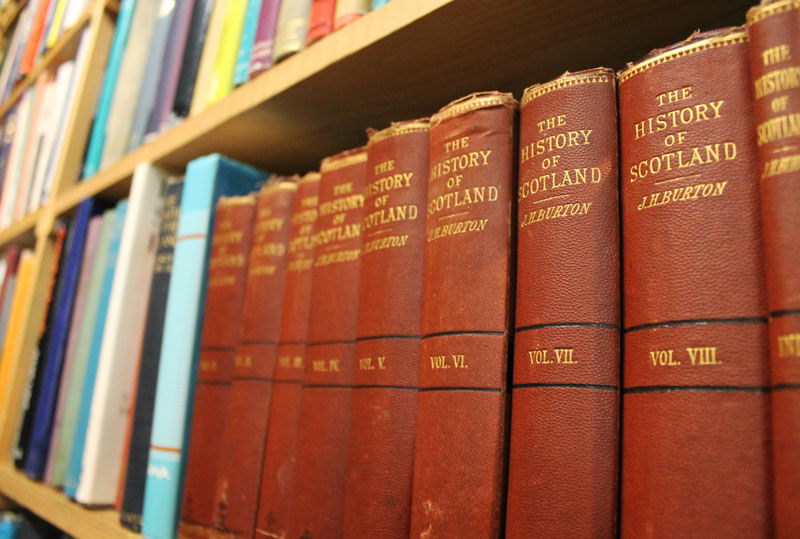 Até então só conhecia esta loja maravilhosa pelas fotos que tinha visto na internet, mas fiquei agradavelmente surpreendida por ver que a magia da atmosfera capturada nas fotos não se devia a filtros. Aquilo por dentro era MESMO assim tão lindo!
E para ajudar à magia, havia um fogo a arder e a encher aquele espaço de um calor muito bem-vindo, uma vez que lá fora estavam uns 9-11º.
Aquilo que agora me lembro de ter sentido imediatamente foi que nem sabia para onde me virar. Estava no meu mundo, no meio dos livros, em Inverness, a capital das Highlands da Escócia. Era a realização de um sonho.
Mas, para minha sorte, as categorias estavam muito bem identificadas e consegui rapidamente dirigir-me às que mais me interessavam, como a da History of Scotland.
O facto de todos estes livros terem encontrado uma segunda casa na Leakey's, apesar dos donos originais já não os desejarem torna-os ainda mais especiais. E é frequente abri-los e ver datas, nomes e dedicatórias nas primeiras páginas, aquelas que antecedem os índices e as histórias.
É o caso do livro que lá comprei, o In Search of Scotland de H.V. Morton, que me apareceu sob a forma de uma obra antiga, misteriosa e com uma edição lindíssima em capa dura. Mais ainda vos vou falar mais acerca desse livro noutro post. 😉 Mencionei-o neste post e até coloquei umas citações, se quiserem (re)ler.
Por agora fico-me por aqui. Estou quase a terminar o relato da viagem à Escócia, mas ainda faltam uma ou duas visitinhas.
Espero que tenham gostado tanto da Leakey's como eu, nem que seja por vê-la nas fotos. 🙂
Se quiserem, sigam a Leakey's no Facebook.