Tal como mencionei na semana passada, o Blogging Tools é a mais recente rubrica do Joan of July. A vossa reacção foi maravilhosa e não podia ter ficado mais feliz com o incentivo. E esta semana vamos continuar pelo tema da fotografia.
Como sabem, não sou nenhuma expert nesta área, pelo que toda a ajuda que consiga obter é grandemente apreciada. Estou constantemente a tentar melhorar, por isso posso partilhar convosco algumas dicas de tratamento de imagem do ponto de vista de uma leiga. Sim, que esta rubrica não é para pros! 😛
Não vos vou falar de balanço de brancos, contraste, exposição nem nenhum outro termo técnico. Só falo do que sei. Este post é, portanto, sobre atalhos de edição para quem percebe pouco do assunto.
As mentioned last week, Blogging Tools is the latest feature of Joan of July. Your reaction was wonderful and I could not have been happier with your encouraging words. And this week we will continue with the theme of photography.
As you know, I'm no expert in this area, so all the help I can get is greatly appreciated. I'm constantly trying to improve, so I can share some tips on image editing with you from the point of view of an amateur. Oh yeah, this is not a post for pros!
I am not going to talk about color balance, contrast, exposure or any other technical term. I only speak of what I know. This post is therefore about editing shortcuts for those who are new to this subject and don't know a lot on it.
Não precisam de perceber de edição de imagem / You don't need to know anything about photo editing
Excelentes notícias, não? 🙂 Eu acredito piamente que não é obrigatório percebermos de edição de imagem e que é suficiente acreditarmos e termos confiança no nosso sentido estético (com uma pitada de bom senso). Às vezes pequenos toques servem para melhorarmos as nossas fotos.
Great news, huh? 🙂 I strongly believe that it is not mandatory to know much about image editing and that it is enough to believe and have confidence in our aesthetic sense (with a dash of common sense). Sometimes small touches are enough to improve our photos.
Normalmente gosto de aumentar um bocadinho o brilho e reforçar o contraste das minhas fotos (pronto, já estraguei tudo…), mas não precisam de conhecer termos nenhuns. Divirtam-se a mexer em tudo sem analisar as coisas demasiado. O método de tentativa e erro é bastante eficaz no que diz respeito à edição. E a melhor parte é que dá sempre para voltar atrás se não gostarem do resultado!
I usually like to raise the brightness and enhance the contrast  of my photos a little (OK, technical terms alert …), but you don't need to know any technical terms. Have fun trying out everything without analyzing things too much. The method of trial and error is very effective when it comes to editing. And the best part is that you can always go back to if you do not like the result!
Há aplicações para tudo / There is an app for everything
Se adoram o efeito Polaroid, mas não têm uma, não se preocupem! Podem dar na mesma o efeito clássico destas máquinas instantâneas às vossas fotos. São apaixonados por Lomos e não têm nenhuma? A mesma coisa. Há aplicações que reproduzem todos estes efeitos e mais alguns. Senão vejam estes exemplos de fotos minhas todas com efeitos:
If you love the Polaroid effect but do not have a Polaroid camera, don't worry! You can give your photos the same effect. Are you a Lomo lover but also lack one? Same thing. There are applications that play all these effects and then some. You can see some examples in some of my photos: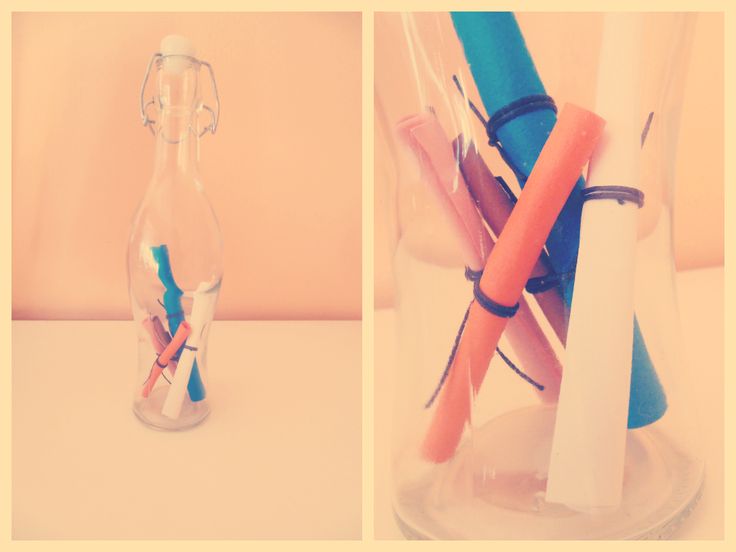 O Photoshop nem foi para aqui chamado. Fiz tudo numa aplicação gratuita. Já agora…
I didn't touch Photoshop to edit these. I did everything with a free app. Speaking of which:
Aplicações gratuitas de edição de fotos / Free apps for photo editing
http://www.picmonkey.com/ -> É web-based e tem ferramentas maravilhosas, muitas das quais gratuitas. /

It's web-based and has some awesome features, many of them free.
http://www.fotor.com/ -> É o meu favorito. É bastante parecido com o primeiro, mas até à data todas as funcionalidades são grátis! É fantástico para fazer colagens! /

It's a little similar to the first one with the exception of – up until now – being totally free. It's also great for photo collages!
Se preferem usar o Photoshop / If you'd rather use Photoshop
Até mesmo o Photoshop podem ser usado gratuitamente. Podem fazer um trial de 30 dias em que não pagam nada por usá-lo ou podem encontrá-lo de formas menos… erm… legais na internet. Não me peçam links e coisas, não me queiram arranjar problemas! 😛 Mas realmente, hoje em dia com um bocadinho de pesquisa encontra-se quase tudo de graça na internet.
Mas digo-vos uma coisa; vale a pena investir em Photoshop Actions. Estas 'Photoshop Actions' consistem em formas automáticas de editar as fotos por vocês, atingindo um look próprio a cada uma. Se calhar o melhor é mostrar-vos:
Even Photoshop can be downloaded for free. There are 30-day free trials or you can find it in less…erm…legal ways online. Don't ask me for links, I don't want to get into trouble! 😛 But seriously, nowadays with a little reasearch you can find almost anything online for free.
But let me tell you one thing; it's worth investing in Photoshop Actions. This actions are simply automatic ways to edit photos and getting a specific look. Maybe I should just show you:
Usei a action 'Clara' da colecção Elements do A Beautiful Mess. No Sábado passado comprei o pack Elements do A Beautiful Mess Photoshop Actions (por 6€ e qualquer coisa) e estou completamente rendida. Fiquem com mais um exemplo:
I used 'Clara' from the Elements Collection from A Beautiful Mess ($9) to edit the photo above, on the right. Last Saturday I decided do buy this collection and I'm totally sold. Here's another example of a Photoshop action:
Como estes há centenas de outras colecções de acções de Photoshop (o próprio programa já vem com algumas) e podem encontrar outras de graça por aí.
A moral da "história" é: não tenham medo de experimentar; usem e abusem dos recursos que têm e divirtam-se a experimentar. A outra conclusão é: não precisam de investir uma pipa de massa em programas caros e/ou em material fotográfico para ter imagens giras e coloridas nos vossos blogs.
Posto isto, querem ajudar a acrescentar valor a este artigo ao indicar mais sites/aplicações/softwares de edição de imagem gratuitos? 🙂
Like these there are hundreds of other Photoshop actions (the program itself comes with some) and some of them can be download for free.
The moral of the "story" is: do not be afraid to experiment; use your resources all you want and have fun experimenting. The other conclusion is: you do not need to invest a lot of money in expensive photo editing programs and / or photographic material to have cute and colorful images on your blogs.
That said, I would love if you could help add value to this article by indicating more free sites / applications / software. 🙂