Se tivesse a oportunidade de viajar no tempo e dar um conselho à Catarina de 13 anos, seria para ter cuidado com o que põe na pele. Não comprar sombras nas lojas não especializadas (como as dos chineses) e tentar evitar certos ingredientes na maquilhagem e nos cosméticos. Eu sei, nessa altura ainda não se falava tanto em coisas naturais e livres de parabenos, mas como estamos a falar num cenário hipotético, aproveitava e levava vários produtos da MicaBeauty à Catarina de 13 anos para ainda lhe durarem uns bons tempos.
If I could travel back in time and give my 13 year old self a piece of beauty advice it would be to be careful about what she uses on her face. I know that at that time natural products weren't as talked about as they are today but since we're talking about an hipothetic scenario here, I would take advantage of the time-travelling opportunity and get her a few MicaBeauty products that could last her a while.
Se me seguem no Facebook ou no blog da NatusPurus, sabem que favoreço tudo o que é natural e livre de ingredientes tóxicos para a pele e cabelo. A parte cosmética está resolvida com a NatusPurus, mas agora no que diz respeito à maquilhagem posso contar com a MicaBeauty.
If you follow me on NatusPurus you know I prefer anything that's natural and free of parabens and other toxic ingredients. I got the cosmetics part covered thanks to NatusPurus but as far as makeup gows I now count on MicaBeauty.
MicaBeauty, maquilhagem natural e mineral / MicaBeauty, natural and mineral makeup and skincare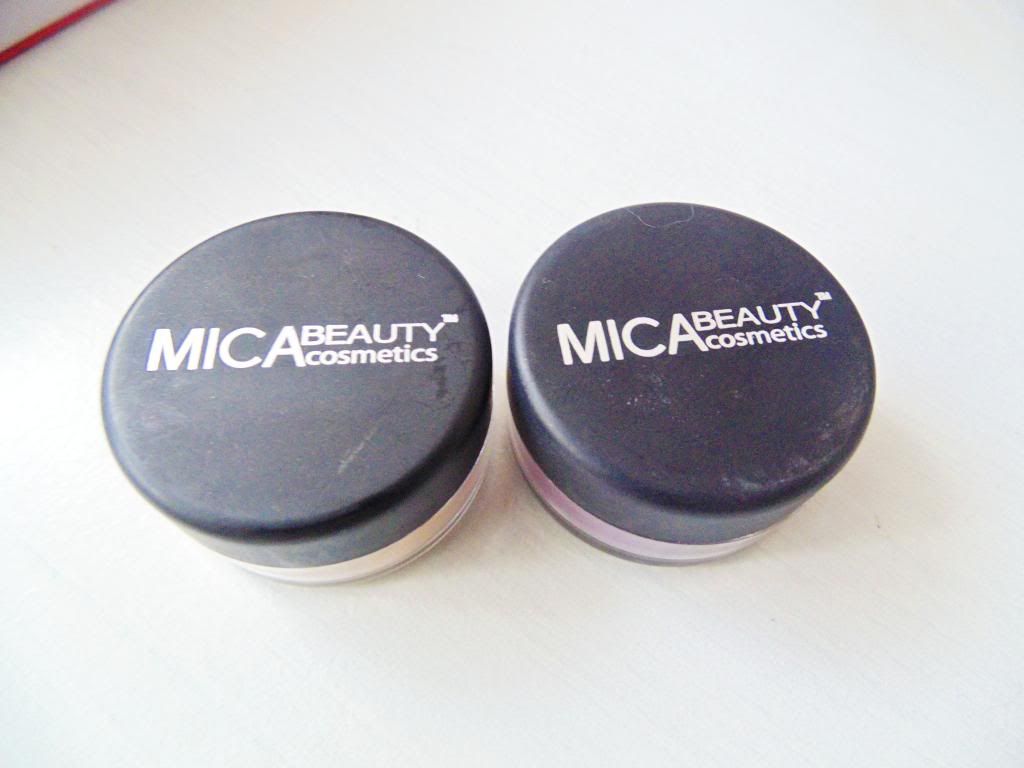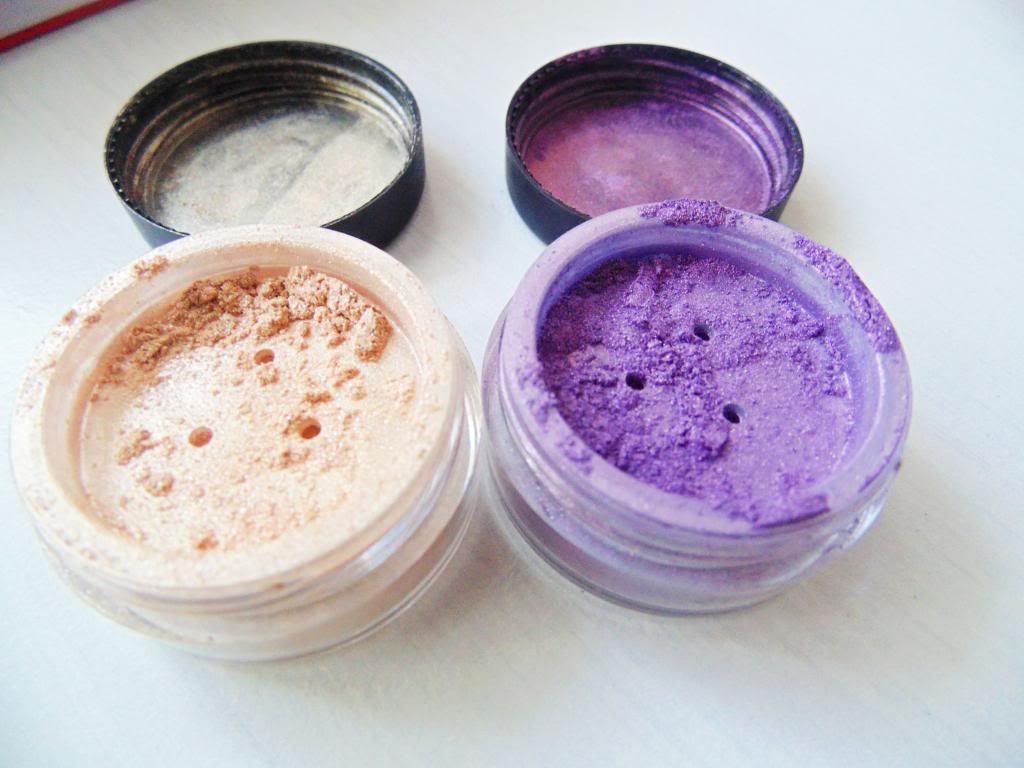 Não sei se já ouviram falar desta marca em Portugal, até porque existe há relativamente pouco tempo, mas estão muito a tempo de explorar os seus fantásticos produtos naturais. Na verdade, a MicaBeauty já existe desde 2001 e nasceu com o intuito de lançar no mercado produtos 100% naturais com qualidade profissional.
MicaBeauty is very recent here in Portugal but it was launched in 2001 with the purpose of creating a line of 100% natural and mineral cosmetics with professional quality.

A maquilhagem Mineral da MicaBeauty consiste em pós totalmente naturais, que são 100% feitos de pura MICA e Minerais. Os ingredientes naturais trabalham com os óleos da pele fornecendo uma cobertura impecável. É extremamente suave e livre de conservantes, corantes químicos, talco, óleos, e outros enchimentos, tornando-o adequado para todos os tipos de pele, incluindo a pele mais sensível. Além disso, a composição mineral da MicaBeauty tem um alto nível de antioxidantes para ajudar a proteger a pele dos danos futuros, envelhecimento precoce, reduzindo também a aparência da pele danificada.
MicaBeauty's Mineral Makeup consists of all-natural powders, which are made of 100% pure MICA and Minerals. The natural ingredients work with the oils in your skin to provide flawless coverage. It is extremely gentle and free of preservatives, chemical dyes, talc, oils, and other fillers making it suitable for all skin types including the most sensitive skin. In addition, MicaBeauty's Mineral Makeup has a high antioxidant level to help protect skin from future damage, premature aging, and reduces the appearance of damaged skin.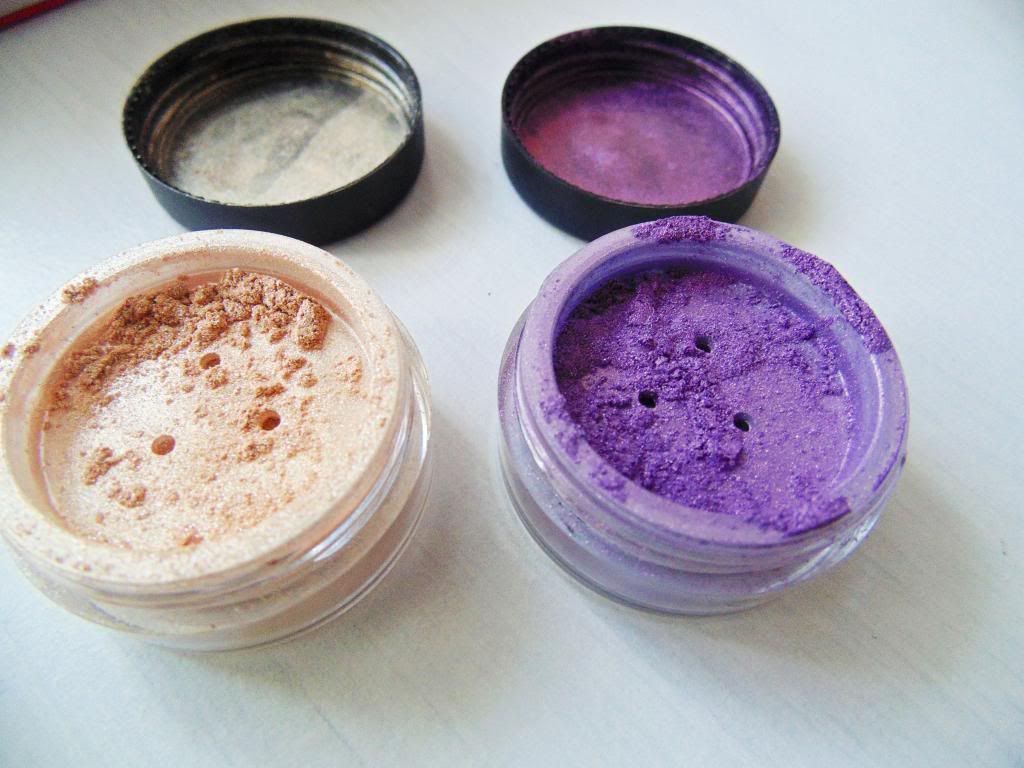 As cores que escolhi / The colors I chose
Quando na ExpoCosmética do passado dia 11 de Maio tive a oportunidade de escolher duas sombras da MicaBeauty tive imensa dificuldade em fazê-lo. A escolha de cores (e produtos também) é imensa, o que torna a tarefa de escolher apenas duas bastante difícil. Mas após alguma deliberação decidi-me por um dourado e um roxo. Apetecia-me algo vibrante e algo mais discreto, mas que desse para transformar consoante me apetecesse.
When I went to Expocosmetic (a national hair & makeup fair here in Portugal) on May 11 I had the chance to choose two MicaBeauty eyeshadows and had a hard time doing so. The color (and product) choice is so diverse that choosing just two is nearly impossible. After a lot of thinking I decided to get a gold and a purple eyeshadow so I could have a more discrete one for everyday use and a bolder one to put on when I go out.
O dourado / The Gold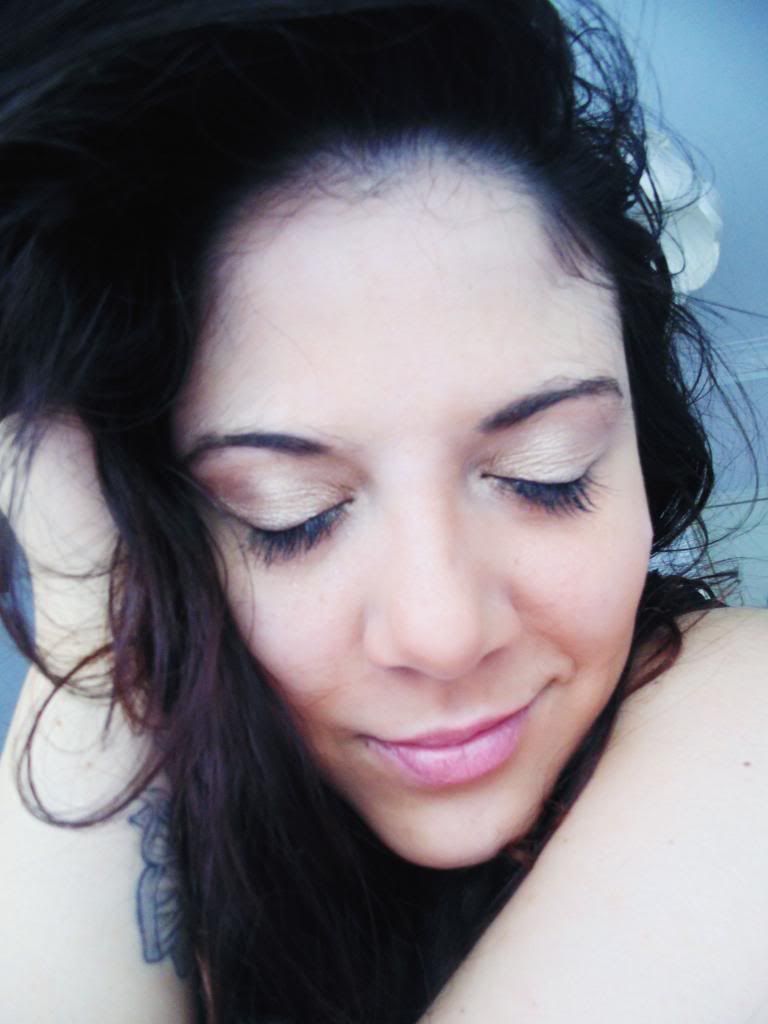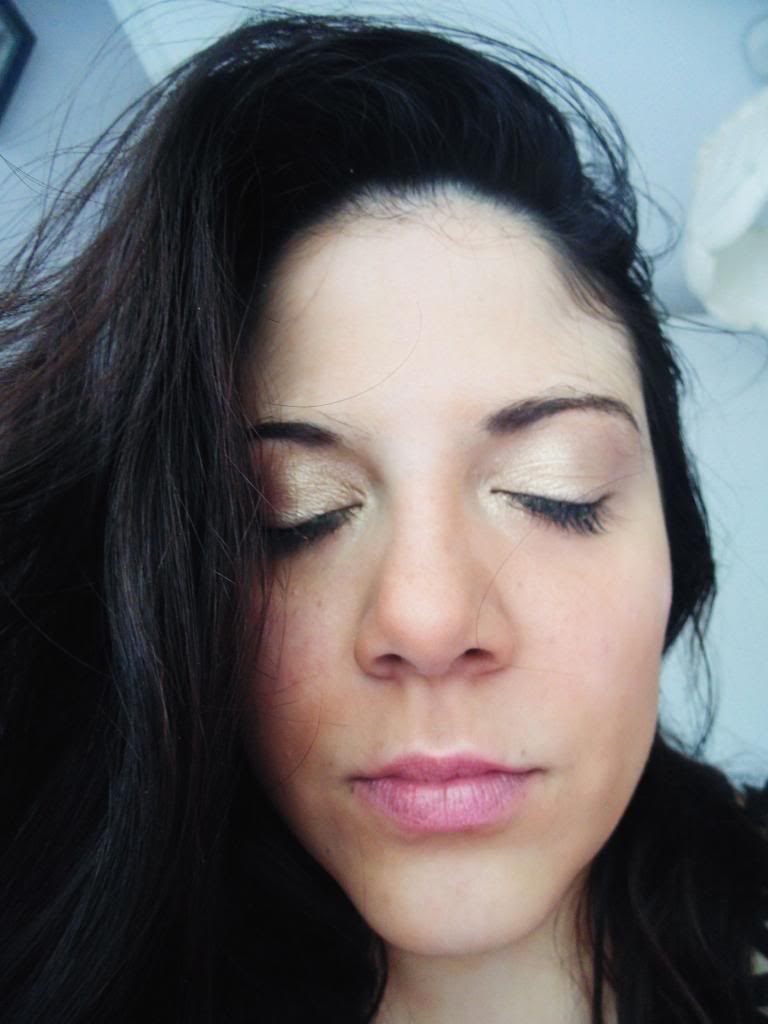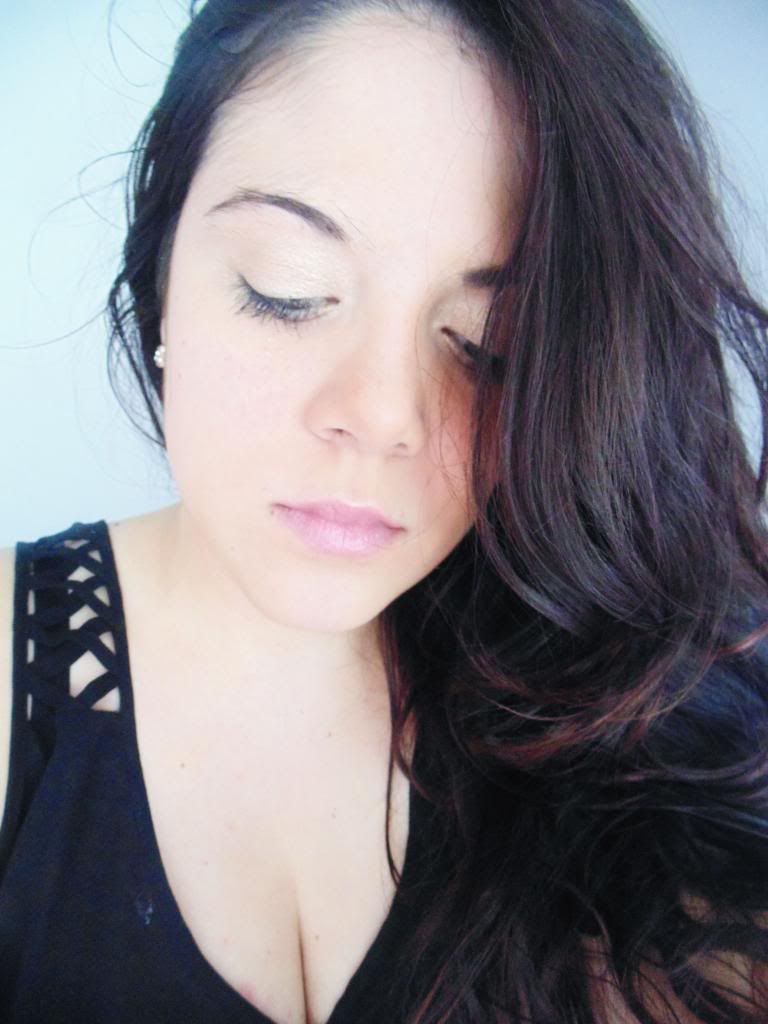 Adoro o dourado (o Tease, se não me engano) porque dá um ar meio místico e mágico. Faz-me lembrar o pó da Sininho! Sim, e isso! Lembram-se do pó que fazia a Wendy e os irmãos voar na Terra do Nunca? Era dourado assim como a sombra Tease. 😀
I love the gold (it's called Tease, if I remember correctly) because it gives a sort of mystical and magical look. It reminds me of Tinkerbell's fairy dust! You know, that gold sparkly dust that made Wendy and her brothers able to fly to Neverland. It looked exactly like Tease. 😀
O roxo / The purple
Adoro roxos! Adoro, adoro, adoro. Aliás, as minhas cores favoritas para usar nos olhos, quer em sombra, quer em eyeliner, são os roxos, dourados, prateados e verdes. Adoro as sombras da MicaBeauty super pigmentadas, porque tenho o controlo total na intensidade que a cor assume no final. Pode parecer muito forte no frasquinho, mas só fica carregada se assim o quisermos. 🙂
I love, love, LOVE purple! In fact, my favorite colors to wear on eyeshadow or eyeliner are purple, gold, silver and green. I love MicaBeauty's highly pigmented eyeshadows because I can have total control over the intensity of the color. The color may seem very strong in the container but it will only look strong on you if you want it to! 🙂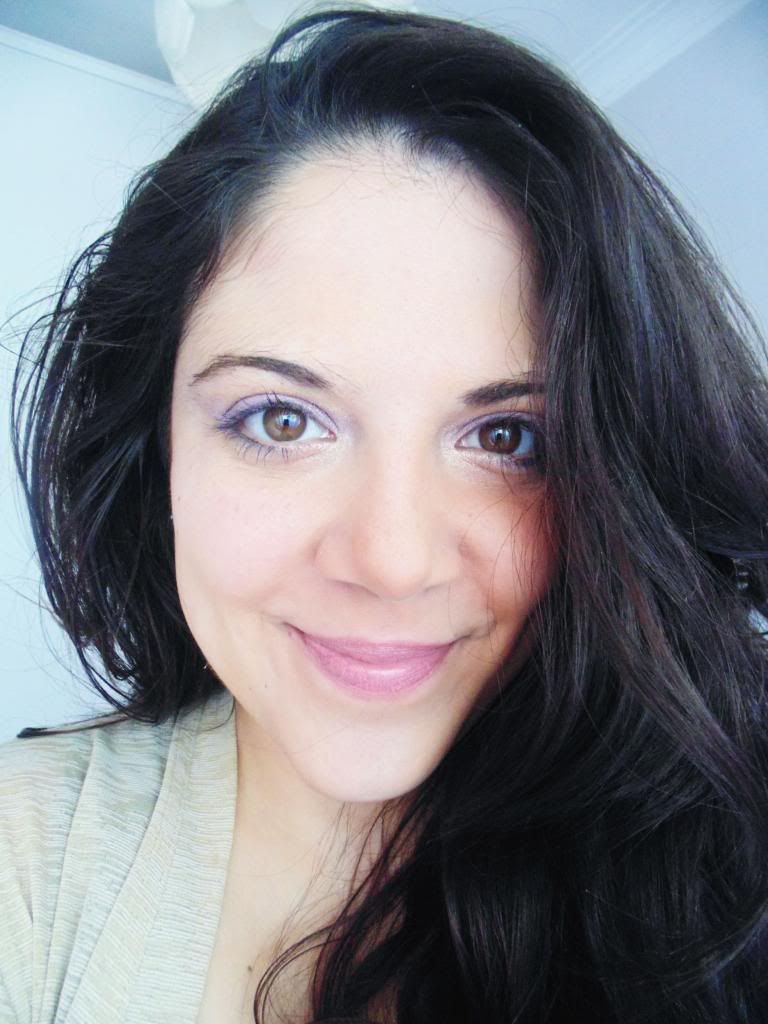 E sabem qual é a grande diferença – para mim, pelo menos – entre as sombras minerais da MicaBeauty e sombras "normais"? O sentimento de leveza nas pálpebras que não sinto com mais nenhumas. Às vezes esqueço-me que estou a usar maquilhagem de tão leves que são.
You know what's so different about MicaBeauty eyeshadows and the "normal" ones? The lightweight feeling on your eyelids that just doesn't seem to happen with any other kind of eyeshadow. Sometimes I even forget I'm wearing makeup because I can't feel it! 🙂
Os benefícios da maquilhagem mineral:
Eu estou rendida a este tipo de maquilhagem, por isso quero partilhar com vocês o que faz dela algo especial. Vejam só:
I'm totally sold on this kind of makeup so I want to show you just what it is that makes it so special:
É leve e deixa a pele respirar, deixando-a resplandecente. Para além disso, os produtos de maquilhagem mineral contêm alguns efeitos redutores de rugas e outros sinais de envelhecimento.

It's light, airy and leaves your skin looking completely beautiful. Besides that, most mineral makeup products even have the age-reducing effects.

Não contém óleos! Ou seja, é indicada até para peles acneicas, sensíveis e problemáticas. Esta maquilhagem nunca faz com que pareçamos oleosas o tempo todo.

It's oil-free! That means it can be used my people with sensitive, acne-prone skin. Plus, it will never make you look oily.

A maioria dos produtos de cosmética mineral contém várias vitaminas que ajudam a ter uma pele mais saudável e jovem, reduzindo as imperfeições e rugas.

Lots of mineral cosmetics products are simply loaded with various vitamins that can make your skin look healthier and younger, reducing the appearances of skin imperfections.
Desconto na loja online da MicaBeauty
Mas a MicaBeauty não tem só sombras! Não, não. Tem imensos outros produtos que vale a pena ver e experimentar. Eu estou absolutamente desejosa de experimentar os batons! Entretanto, vejam a loja online. Se quiserem comprar alguma coisa, utilizem o código NatusPurus para terem acesso a 10% de desconto. Só para leitoras do Joan of July! 😀
But MicaBeauty has a lot more than eyeshadows to offer! You can find a lot of other products that are worth trying. I'm dying to try some of their lipsticks! Meanwhile, check out the online store. If you want to purchase something, first change the language settings on the homepage and use the discount code NatusPurus to have instant 10% discount! Only for my lovely readers. 😀