Ainda ontem escrevi uma review sobre o 4º volume da saga A Song of Ice and Fire (aka Game of Thrones) no site Good Reads, mas nem por isso consegui deixar de pensar no final avassalador deste livro.
Sei que um livro é bom quando me deixa assim, a pensar, e a morrer de curiosidade pelo próximo volume onde a história continuará e o destino das minhas personagens favoritas- ou odiadas- será conhecido.
Ontem, durante a minha viagem Porto-Lisboa, dei por mim muitíssimo perturbada pelos acontecimentos na storyline do Theon Greyjoy, Tyrion Lannister e Jon Snow.
Sinceramente, nos últimos tempos, sempre que abria um novo capítulo sobre o Jon Snow, sentia um certo aborrecimento por antecipação. Tanto tempo perdidos no meio da neve, que seca… Mas eis que algo verdadeiramente surpreendente acontece. Quando já tinha quase abandonado a esperança de me interessar pela história do Snow, o George R.R. Martin salva-a para mim.
Mal saia do trabalho vou direitinha à feira do livro comprar o 5º volume. Esta espera está a dar cabo de mim.
Mas será que estou sozinha aqui na blogosfera no que diz respeito ao Game of Thrones? Não há mais fãs para trocarmos comentários nerdzinhos sobre esta maravilha da literatura/televisão?? Aiii… onde andam vocês?
Nas palavras imortais (get it?) do famoso vampiro Lestat, "come out, come out, wherever you are".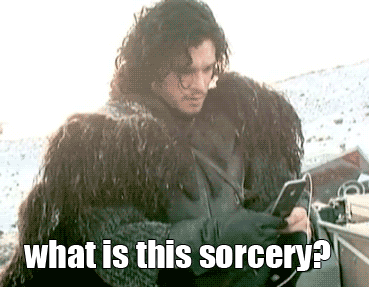 Ahahahah
Game of Thrones characters make the best memes ever. <3