Humans of Bruges (and Ghent)
Este post não é um guia de coisas a visitar nem de actividades para experimentar em Bruges e Ghent, mas sim uma apreciação das pessoas que fotografei. No final da minha viagem à Suíça publiquei este post sobre a importância de fotografar estranhos em viagem. Pois, bem, parece que apanhei o gosto por este tipo de fotografia. Hoje, partilho convosco, a beleza dos estranhos que aparecem nas fotografias da minha última viagem.
Falhei muito nas publicações desta minha viagem que nem parece meu. Mas como acontece sempre que gosto muito de uma viagem, gosto de a guardar por mim pelo máximo de tempo possível. Parece que, quando escrevo no blog sobre ela, a memória "mágica" desvanece. Parvoíce minha, eu sei, e está mais que na hora de desvendar um bocadinho mais o véu da minha passagem por Bruges e por Ghent, duas cidades lindíssimas na Bélgica.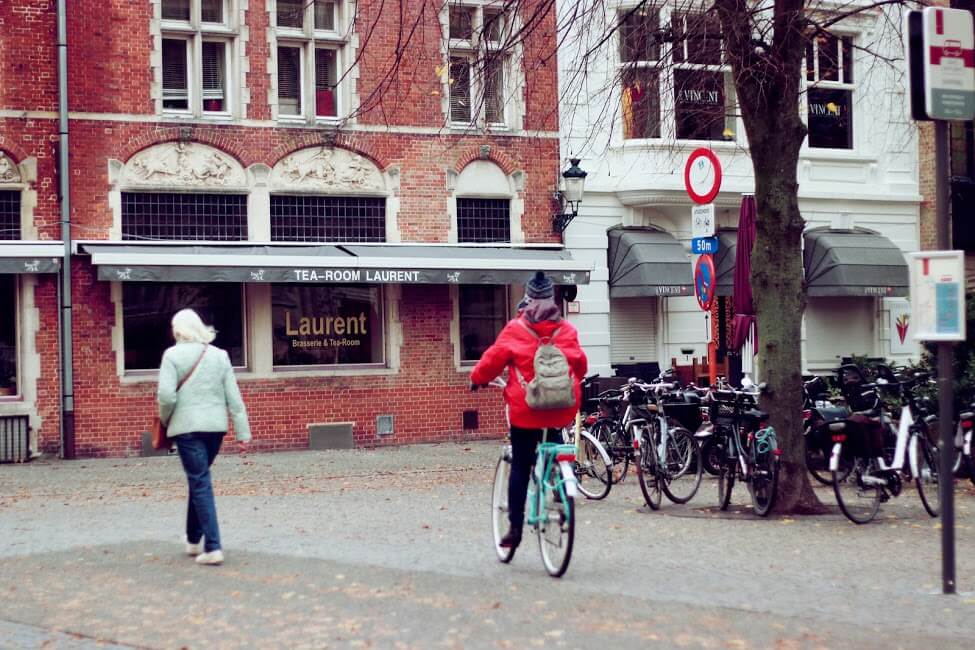 No que diz respeito a fotografar cidades e paisagens quando estamos em viagem, ainda há quem se mostre incomodado por não conseguir tirar fotografias sem que pessoas aleatórias apareçam nelas. Também eu já fui assim e, por vezes, há pessoas que simplesmente não ficam bem nas nossas fotos por várias razões, como camisolas demasiado berrantes que nos desequilibram a estética, aparentemente.
Na minha viagem à Escócia e à Irlanda, por exemplo, tudo o que eu queria era apanhar paisagens "sozinhas" ou com animais. Sentia que pareciam mais verdadeiras desta forma. Mas agora sei que tal não é verdade. As paisagens e as cidades não são mais verdadeiras sem pessoas; as pessoas fazem parte delas, do mundo, da própria paisagem, especialmente nas cidades. Que graça tem uma cidade vazia? Museus vazios e tristes? Monumentos sem ninguém a visitá-los?
São eles que dão a beleza às cidades, mas são as pessoas que lhes dão vida também.
O que seriam destas minhas fotos sem o rebuliço da vida diária de Bruges e de Ghent? O tráfego intenso das ruas povoadas de muitas mais bicicletas do que de carros que me fez sentir que seria feliz a viver lá? Só faz sentido com o registo das pessoas nas suas andanças do dia-a-dia.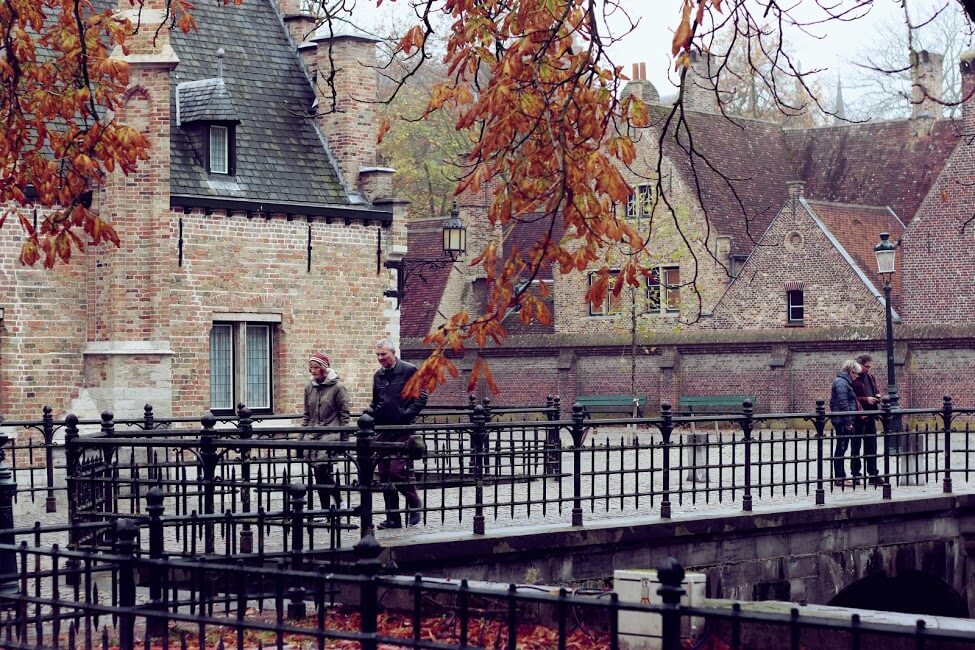 Serei apenas eu a achar as pessoas fascinantes quando estou em viagem e tenho tempo para as apreciar verdadeiramente? A verdade é que é mais comum vermos as pessoas como empecilhos, nas ruas e nos transportes, do que como seres fascinantes. Porém, quando estamos fora do nosso elemento, a viajar e a conhecer coisas novas pela primeira vez, torna-se mais fácil fazer esta apreciação.
Não concordam?
Quão belos são, na verdade, os estranhos quando os vemos iluminados pela luz matinal e vemos a sua respiração que nos indica quão frio está mesmo antes de sairmos do hotel?
Quão belos ficam quando lhes vemos expressões de espanto pela beleza que os rodeia, algo que tão bem espelha aquilo que sentimos em viagem?
Confesso que adoro, especificamente, vê-los nas ruas a fazer compras e a comprar comida. É a observar-lhes os hábitos que percebemos como se vive nos sítios que visitamos. Quais são os seus hábitos, rotinas, rituais diários. Dá-me imenso prazer fazer esta observação e mimicar aquilo que fazem, descobrindo novos sabores e, quiçá, hábitos que quererei implementar na minha vida diária, em Lisboa.
Não me vão dizer que estou sozinha nisto, certo? 🙂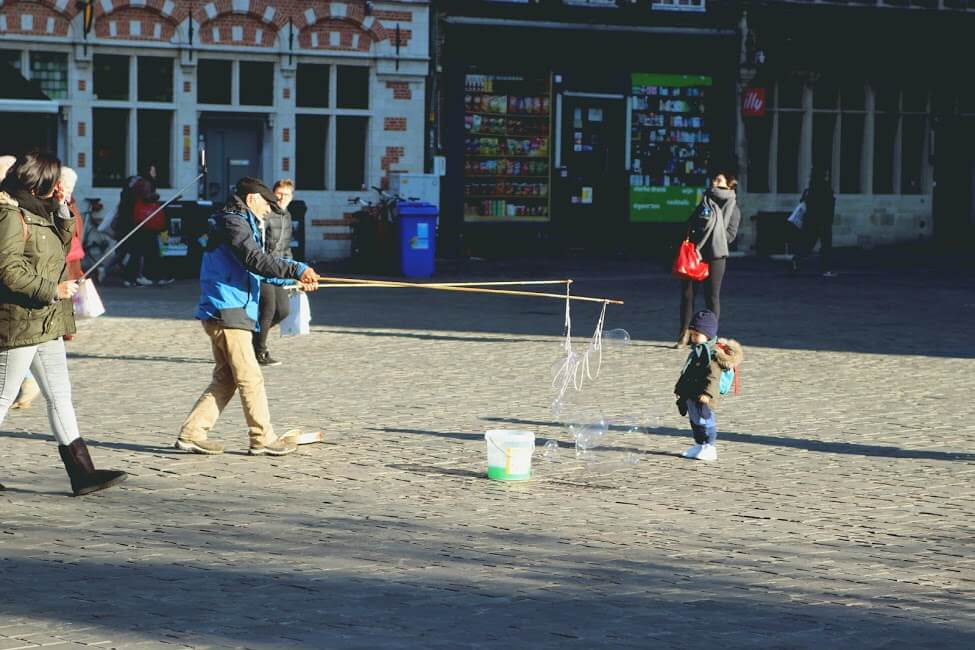 Falar em estranhos faz-me sempre lembrar a "People Are Strange" dos The Doors:
"People are strange, when you're a stranger
Faces look ugly when you're alone
Women seem wicked, when you're unwanted
Streets are uneven, when you're down"
Espero que tenham gostado desta pequena partilha da minha passagem pela Bélgica. 🙂
Se quiserem ver outros posts sobre esta viagem basta clicarem aqui.