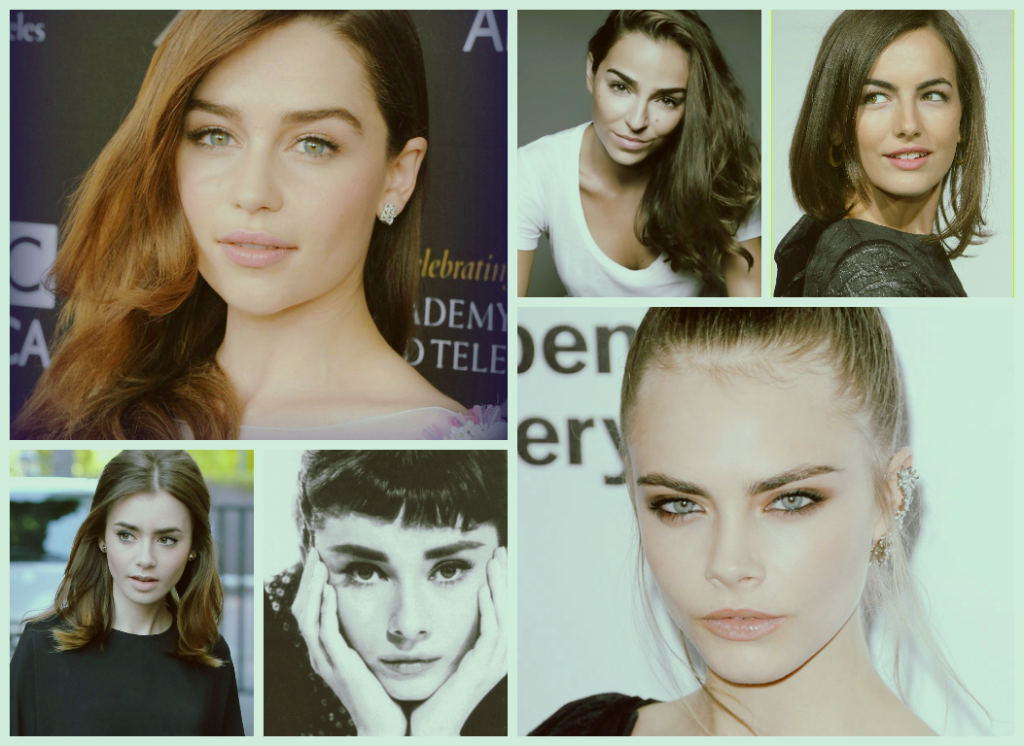 Foi na adolescência que comecei verdadeiramente a preocupar-me com as minhas sobrancelhas. Cedo percebi que ficava muito mais bonita com as sobrancelhas cuidadas. Até aqui tudo bem. O problema foi que deleguei a tarefa de tirar aqueles pelinhos rebeldes que lhes davam um ar inestético a mim mesma. Péssima ideia.
Aos 14-15 anos detestava as minhas sobrancelhas, que considerava demasiado grossas. E como estava longe de saber no quão populares se tornariam as sobrancelhas da Cara Delavigne, decidi começar a torná-las mais esguias. Tirava pêlos de cima, pêlos de baixo, pêlos no meio, enfim, á deu para perceber que as estraguei todas.
E assim continuei a fazer durante anos.
No início deste ano decidi ir à Wink tratar do assunto. Não sou muito de centros de estética nem sequer de cabeleireiros (só mesmo quando é preciso), mas achei que já ia tarde no que diz respeito às minhas sobrancelhas. Decidi, um pouco a medo, experimentar o Threading, a técnica de depilação com fio de nylon que existe desde o Antigo Egipto.
It was during my teenage years that I really started worrying about my eyebrows. I soon realized that I looked much better with groomed eyebrows. So far so good. The problem was when I took on the task of plucking myself those rebellious hairs that give them an unpleasant look. Bad idea.
When I was 14-15 years old I hated my eyebrows because I thought they were too thick. Far from knowing how popular Cara Delevingne's eyebrows would become, I decided to make them thinner. So I pluckedthe hair above the brow, in between brows, underneath the brows, you get the point: I messed them up pretty badly.
And continued to do so for years.
Earlier this year I decided to address the issue. I'm not much of a beauty salon or even hairdressers (only when it's necessary) person but I thought it was time to restore my eyebrows. So I decided to try the threading technique, you know, that hair removal technique using a nylon string that has been around since Ancient Egypt (literally).
1ª foto (esq.-dir.): Emilia Clarke, Vanessa Martins, Camilla Belle, Lilly Collins, Audrey Hepburn, Cara Delevingne).
1st photo (left to right): Emilia Clarke, Vanessa Martins, Camilla Belle, Lilly Collins, Audrey Hepburn, Cara Delevingne).
Threading: o antes e o depois / before and after
 Estas eram as minhas sobrancelhas (ao longo de vários anos, de 2009-2013) antes de recorrer ao threading:
These were my eyebrows (over the course of several years, from 2009 to 2013) before I started threading:
2009-2013
Se vieram aqui parar porque nunca experimentaram depilação com fio de nylon (threading), então vou ser sincera convosco e dizer-vos o que realmente querem saber: dói que se farta. Acho que a minha primeira vez (vá, riam-se lá) doeu mais do que fazer a minha primeira (e ainda única) tatuagem.
Mas se vale a pena? Muito! Desde que comecei a recorrer ao threading nunca mais toquei em pinças. Agora só deixo que o fio de nylon (e a profissional a manuseá-lo) me tirem o excesso e o resto deixo crescer!
E não pensem que este é um artigo patrocinado pela Wink, nada disso. A Wink é apenas o local onde eu faço threading, mas há muitos outros, é só fazer um bocadinho de pesquisa online 🙂 Recentemente fiquei fã do Wink de Alvalade, depois de ter ido ao do Colombo.
 If you were brought to this post because you were searching for threading related articles, then let me give you want you came here for: the truth. Yes, it hurts like a biatch, but it really pays off! Since I started threading in January this year I haven't touched a pair o tweezers. Now I just get rid of the excess hair via nylon string and let the rest of the brow slowly regrow and return to its original (much better) version.
Neste momento as minhas sobrancelhas já estão assim, muito mais espessas e preenchidas (com uma mãozinha de sombra para sobrancelhas):
This is what my eyebrows look like right now, a lot thicker and better filled (with a little help from an eyebrow shadow):
Last week
Os benefícios do threading / threading benefits
É um método mais higiénico;
Pode ser feito por qualquer pessoa independente de fazer uso de produtos químicos na pele ou se acabou de fazer um peeling facial;
Pode ser feito por mulheres que acabaram de se bronzear;
O método gera uma drenagem na pele que estimula os vasos linfáticos;
A linha não dá alergia;
Preserva a queratina natural da pele;
Diminui a produção de pelo na região depilada;
Evita a flacidez gerada pela cera;
Consegue retirar os pelos lanugos – aquela penugem muito fininha que contorna o rosto.
Eyebrows before (2009) and after (2014)
It is a

more hygienic

method

;

Can be

done on everyone even if they use chemicals on the skin or if they just had a facial peel;

Can be done after tanning

;

This method

promotes skin draining which stimulates 

lymph vessels;

The line

does not give

allergy

;

Preserves the natural

keratin

of the skin

;

The hair growth production decreases

in

the

shaved

regions;

Threading prevents

sagging

unlike

waxing

It's very efficient even in the removal of those little fine hairs around the face.
 Estou mesmo muito feliz por ter arriscado e ter conseguido submeter-me à dor do threading. Estou a adorar os resultados e não posso esperar por ver o resultado final. Afinal, há "hypes" de técnicas de beleza que se justificam! E vocês, preocupam-se com este assunto? Como tratam das vossas sobrancelhas?
I'm really happy that I tried threading and successfully endured the pain. I'm loving the results and cannot wait to see how they are going to look when they are fully grown. I'm glad to see that there are beauty "hypes" that are actually not hoaxes. How about you guys? Do you care about your eyebrows? How do you take care of yours?