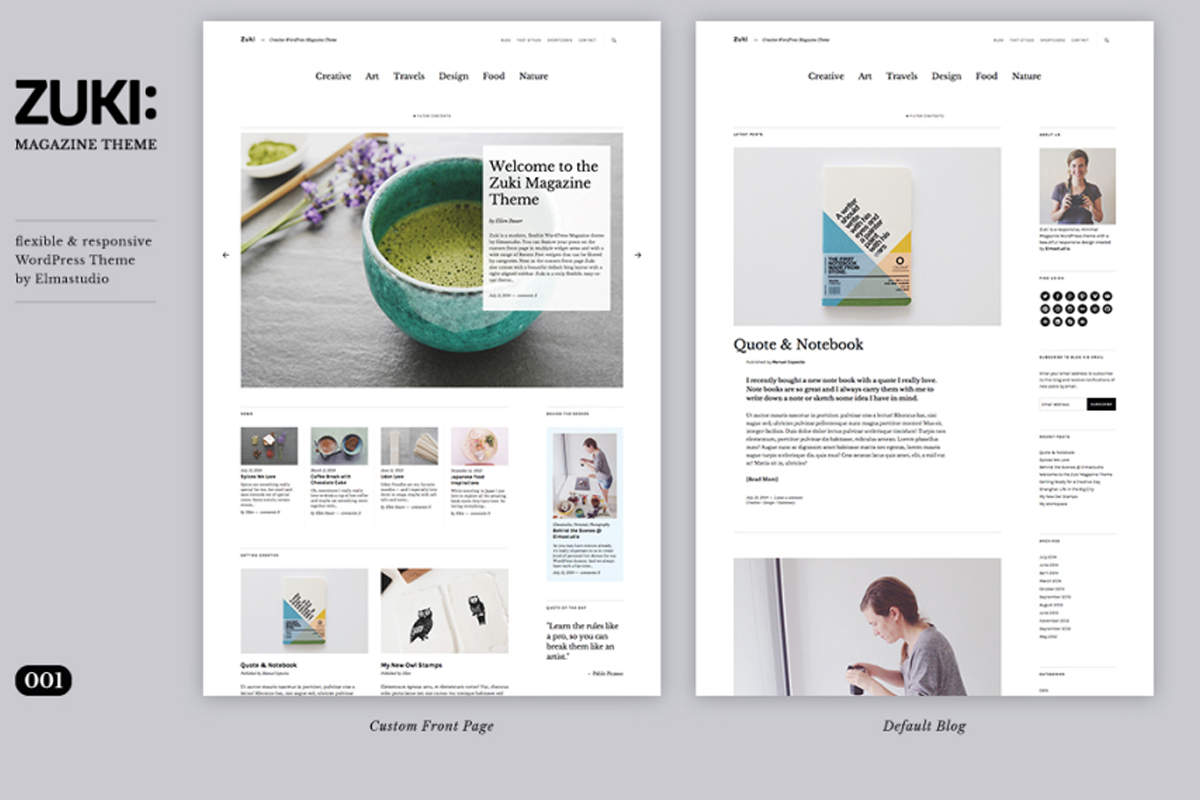 Out with the old, in with the new (blog look)
Já algum tempo que estava a sentir necessidade de arrumar a casa por estes lados. Não que não gostasse do tema anterior, mas queria mudar. De vez em quando faz bem e, na verdade, o aspecto do blog era o mesmo desde Março, altura em que migrei do Blogger para o WordPress.
Um dia falo-vos daquelas que são as principais vantagens e desvantagens de uma e de outra plataforma, mas uma das vantagens do WordPress – ficam já a saber – é poder mudar radicalmente o aspecto do nosso blog sem sequer percebermos de HTML e CSS. Vejam lá como tudou mudou:
Antes (Namba Theme by Elmastudio):
Agora (Zuki Theme by Elmastudio):
 O blog está completamente diferente, não está? Adoro o facto de estar tudo arrumadinho e com um ar clean e quase minimalista. Se preferirem a vista de blog tradicional, basta clicarem no separador "blog" nas páginas, logo no topo. 🙂
Estou super feliz com este novo aspecto do blog, aliás, não se nota nada… Mas se me vissem ontem à noite e hoje de manhã, bem, estava a desesperar porque não percebi nada disto e nada me fazia sentido. Às vezes é mesmo preciso deixar as instruções e tutoriais de lado e depender mais do bom senso e do nosso sentido estético. 😉
Para quem tiver curiosidade, vejam lá os diferentes visuais que se podem obter com o Zuki Theme e comparem-nos com o que eu fiz:
Se tiverem o vosso blog em WordPress ou se estiverem a pensar migrá-lo de outra plataforma, recomendo os temas do Elmastudio a 100%. São lindos, fáceis de personalizar e muito em conta (no caso de quererem comprar um tema e não se contentarem com a oferta gratuita).
Vejam aqui mais temas do Elmastudio: http://www.elmastudio.de/wordpress-themes/
Então, o que acham desta mudança? 🙂 Gostaram ou preferiam o Namba (o tema anterior)? 🙂