Desde que comecei o curso DSLR Basics do A Beautiful Mess e o meu curso de fotografia "físico", que juntei algumas fotos que tirei até anos antes de começar estes cursos e, desde então, tenho vindo a adicionar mais à medida que tiro.
Tenho-as organizadas por álbuns no Flickr (People, City Life, Still life, Animals, London, Food, etc.) e sempre que olho para eles há sempre um que me atrai mais que todos os outros: o álbum "People".
Foi apenas com este simples exercício de observação que me apercebi de que as minhas fotografias favoritas são de pessoas. Não quer dizer que me dê mais gozo fotografar pessoas do que qualquer outro 'subject" (às vezes nem por isso), mas o resultado final de fotos que tiro a pessoas é, sem sombra de dúvida, o meu favorito.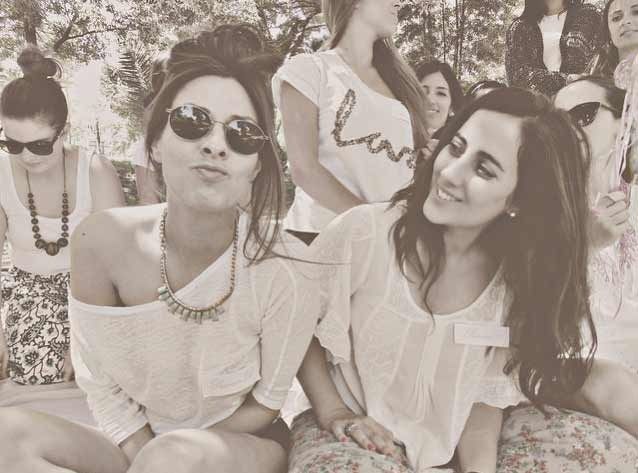 Desencoraja-me fotografar poses forçadas e ensaiadas, principalmente porque as pessoas que costumo apanhar através da minha lente não são modelos nem estão habituadas a exibir-se em frente a câmaras. Então o que tento fazer é apanhá-las desprevenidas. Ou, se esta táctica falhar, em situações que fogem ao seu controlo, como por exemplo, entre rajadas de vento. Porque assim, embora cientes de que estão a ser fotografadas, são tiradas da sua zona de conforto e as barreiras que erguem naturalmente contra a câmara esfumaçam-se quando os seus esforços se passam a concentrar em lutar contra os elementos.
E é isto que me fz apaixonar por este tipo de fotografia; a possibilidade de registar a vunerabilidade, a espontaneidade e complexidade humanas.
Embora também adore fotografar animais (aliás, nota-se), estas características não estão – obviamente – tão presentes neles como nas pessoas.
E outra coisa com que sei que posso contar nas pessoas é o feedback relativamente às fotos, coisa que – infelizmente – os animais não me dão. Gosto particularmente quando me perguntam "sou mesmo eu?" com aquele ar de admiração de quem pensou que ir ficar terrivelmente mal na fotografia. Gosto e faz-me sentir bem ver que os meus amigos acham que os captei se uma forma que eles não se conseguem ver. Acho que é precisamente isso que a Susan Sontag queria transmitir aqui:
"To photograph people is to violate them, by seeing them as they never see themselves, by having knowledge of them that they can never have; it turns people into objects that can be symbolically possessed. Just as a camera is a sublimation of the gun, to photograph someone is a subliminal murder – a soft murder, appropriate to a sad, frightened time."

― Susan Sontag, On Photography
With a little help from my friends…
Agora que já sei aquilo de que gosto e o que gostaria ainda de aprender e saber fazer em termos fotográficos, cheguei à conclusão de que preciso de praticar. E não chega fotografar estranhos na rua (até porque não consigo bem fazê-lo sem parecer ligeiramente creepy). Quero com isto pedir-vos que não achem estranho se pedir para vos fotografar daqui em diante. Vá lá, não custa nada. Se saírem bem, ambos saímos a ganhar, se não saírem bem, também não perdemos nada e ainda passamos uns minutos à conversa num qualquer sítio bonito. 😉
Entretanto já tenho umas sessões marcadas com alguns amigos, vamos lá ver como corre.
E vocês, o que preferem fotografar? Pessoas, como eu? Animais, paisagens, objectos? Comida, talvez? 🙂
"All photographs are memento mori. To take a photograph is to participate in another person's (or thing's) mortality, vulnerability, mutability. Precisely by slicing out this moment and freezing it, all photographs testify to time's relentless melt."

― Susan Sontag
Disclaimer (a foto de destaque do post foi tirada pela minha amiga JD, nas férias de verão do ano passado).