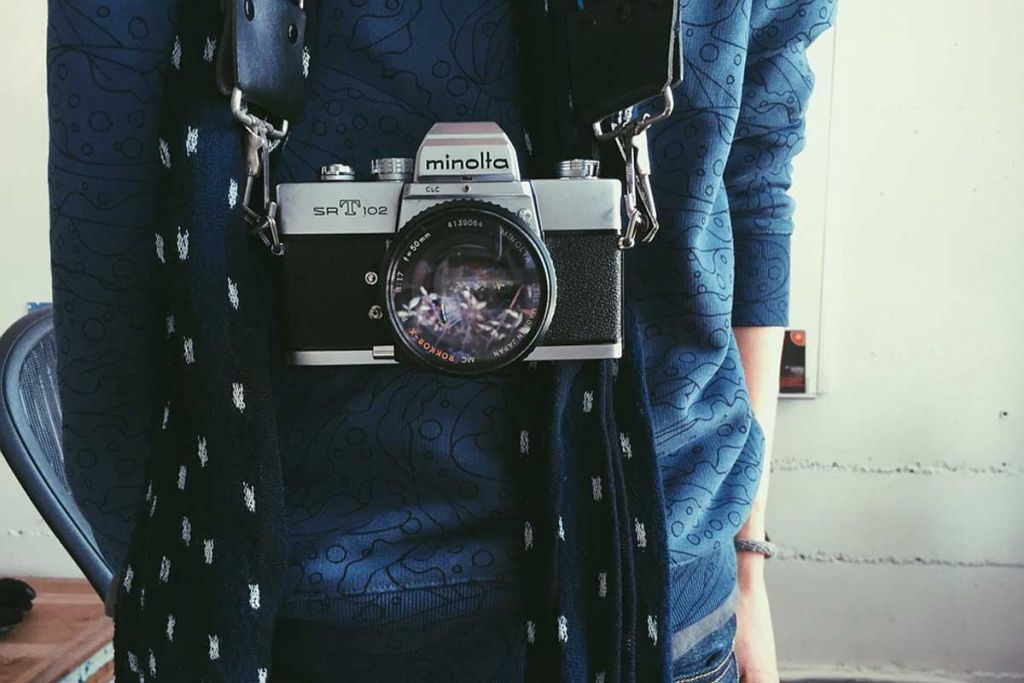 The future is analogue, but Christmas came earlier
Enquanto namorada sou a pessoa mais descomplicada do Mundo no que diz respeito a presentes de aniversário e Natal. Deixo sempre uma data de sugestões de coisas que adoraria receber para lhe facilitar a vida. Ele agradece.
Este ano não foi excepção e soube logo que queria uma SLR vintage.
E assim surgiu a minha Minolta XG-M, um modelo lançado em 1981, na passada segunda-feira. Já a tinha mostrado no Instagram, mas volto a mostrar aqui.
Sim, estou assim tão apaixonada por ela.
Lembram-se de ter escrito aqui no blog que queria passar a fotografar mais com máquinas analógicas? Pois… entretanto o tempo passou, tinha duas lomos com problemas e não pude concretizar esse desejo. Mas agora tudo vai mudar.
Até agora, tinha tido sempre máquinas analógicas "point and shoot", nas quais não tinha (nem podia) definir velocidade, abertura, etc., por isso agora vai ser um bocadinho diferente com a SLR, mas nada que eu não esteja já habituada a fazer na Canon 700d. A ver vamos.
Depois da compra da Minolta, passei o resto da semana (até hoje, que ainda não acabou), a revistar os meus baús, à procura de fotografias tiradas por mim em analógicas. Algumas fotos tiradas com uma descartável em Paredes de Coura podem ver aqui.
Estas são algumas que tirei ao meu irmão em 2003, algures no Algarve numas férias de verão.
Acho tão giro ver como não me preocupava com nada para além de carregar no botão e… que mesmo assim não saíam assim tão mal! Não acham que os erros se notam mais com digitais? É que com estas analógicas, quase tudo o que é erro ou defeito parece que dá charme às fotos. Já para não falar que parecem muito mais antigas do que aquilo que são, algo que eu simplesmente adoro.
 E vocês, apreciam tirar fotos em máquinas destas (não digitais)? Que máquinas têm? Já agora, conhecem sítios onde dê para revelar fotos baratinho em Lisboa? 😀