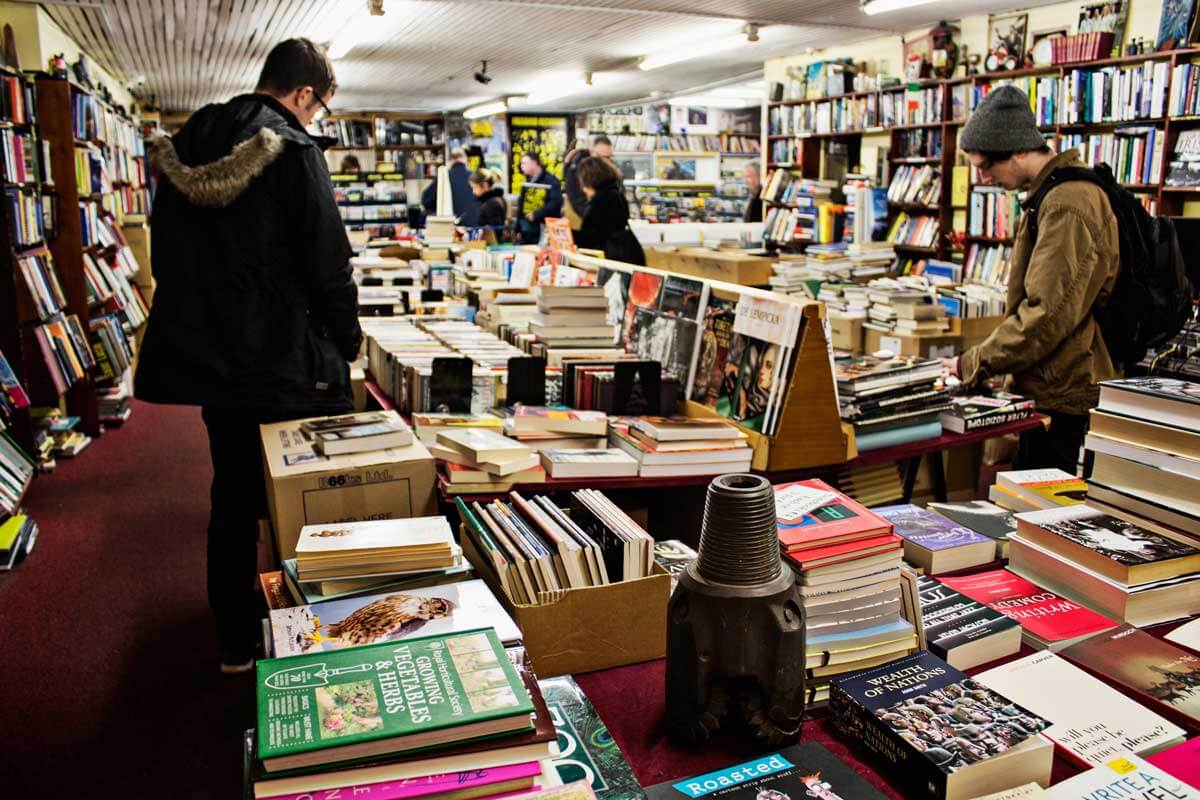 Dublin: A Secret Book and Record Shop e a Gallery of Photography
Antes de vos falar dos outros locais mais turísticos que visitei em Dublin, vou falar-vos de dois locais não turísticos que descobri e que são mesmo a minha cara.
Para ser precisa, não os encontrei casualmente a passear na rua. Antes de trocar Lisboa por Dublin por uns dias, instalei a aplicação Google Trips (que aconselho vivamente, btw) e onde dá para ver as recomendações dos utilizadores e locais sobre sítios a visitar. Estes dois sítios de que vos falo neste post estavam lá e entraram automaticamente para a minha lista de coisas a visitar na capital da República da Irlanda.
Secret Book and Record Shop
O nome desta loja de livros e discos faz jus à sua localização. Se não houvesse um aviso no passeio, nunca descobriria onde ficava. Durante um passeio pela "baixa" de Dublin e após uma rápida consulta ao meu Google Trips, descobri que estava perto deste ponto de interesse que assinalei na app. Estava na hora de lhe fazer uma visita.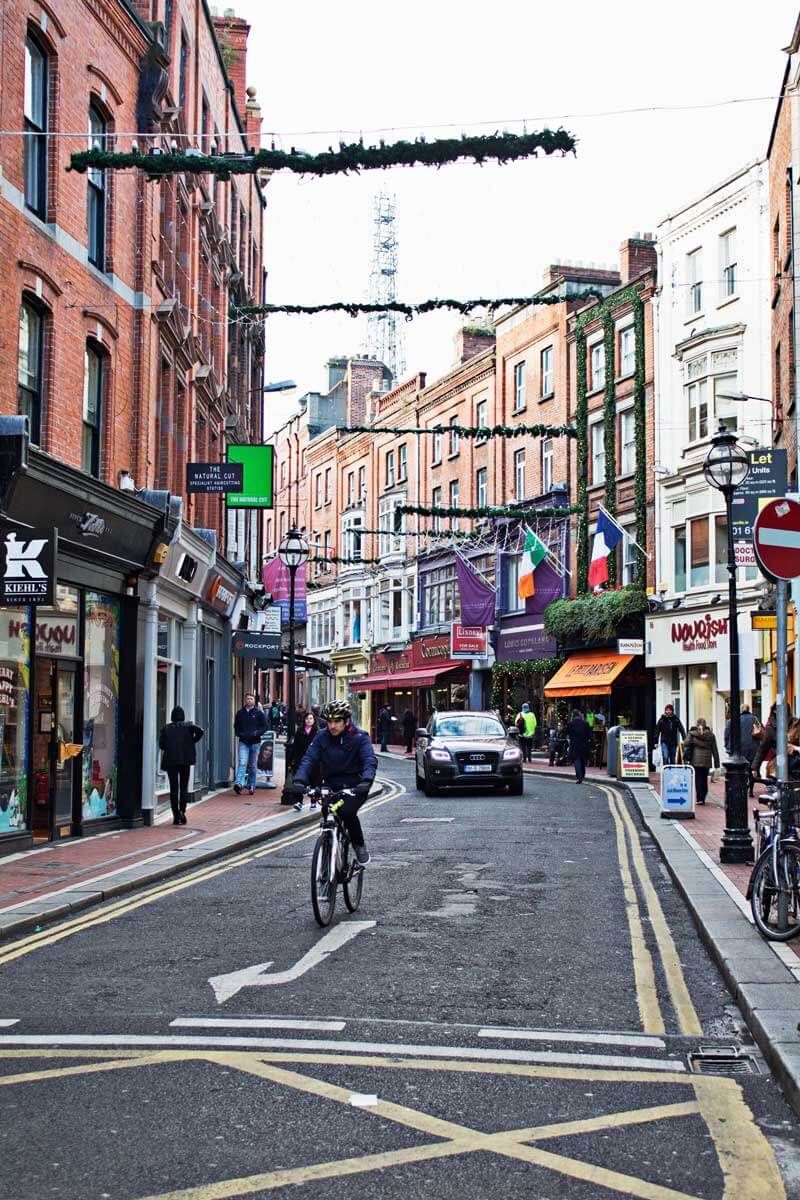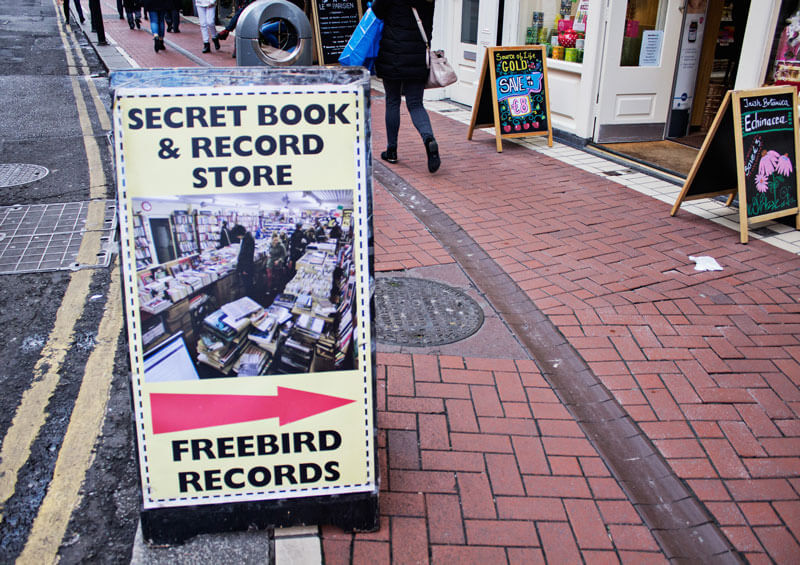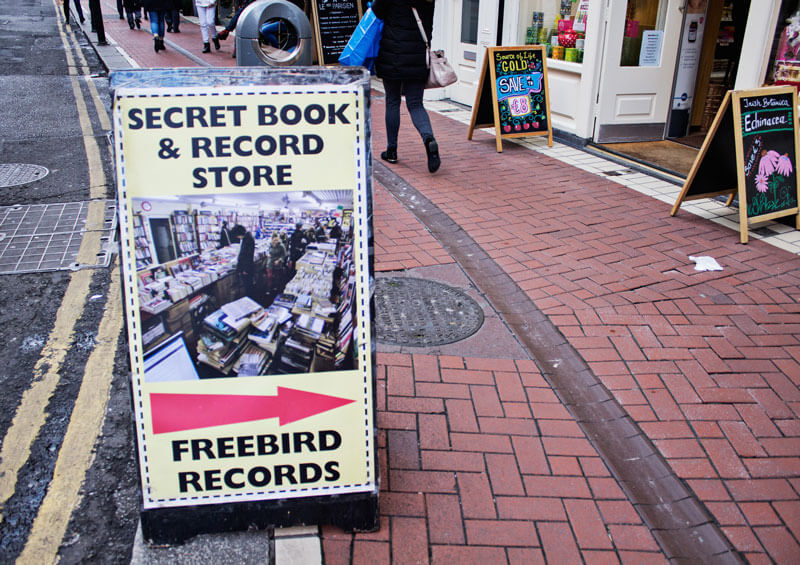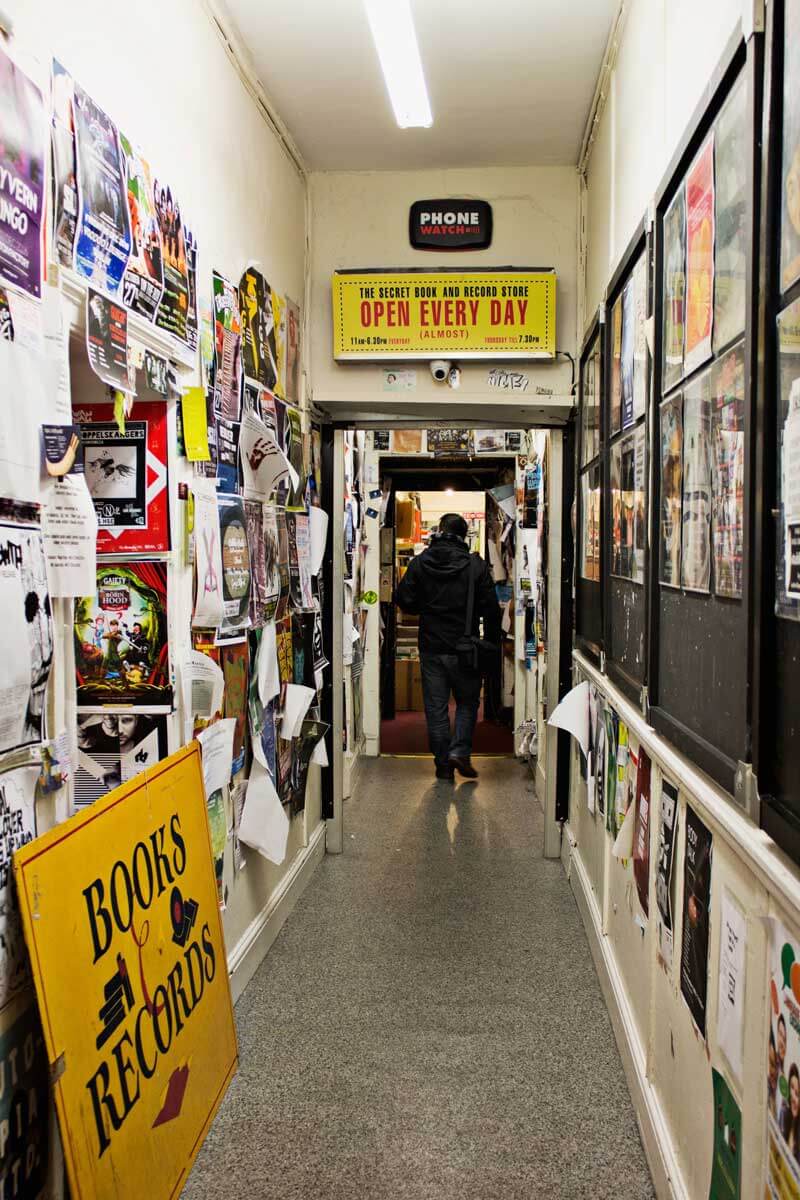 O conceito desta loja refundida é maravilhoso e nunca falha em atrair-me: discos e livros e segunda mão. Pronto, fico logo convencida a visitar. Discos tirei logo da cabeça comprar por saber que não ia ter espaço na mala para eles, mas livros… isso é diferente. Há sempre lugar para um livro, não há? 🙂
Acabei por comprar este "Look Who's Back" por apenas 4€, quando cá em Portugal só o vi a 20€. Pronto, já estão a ver o género de compras que se fazem por lá, não estão?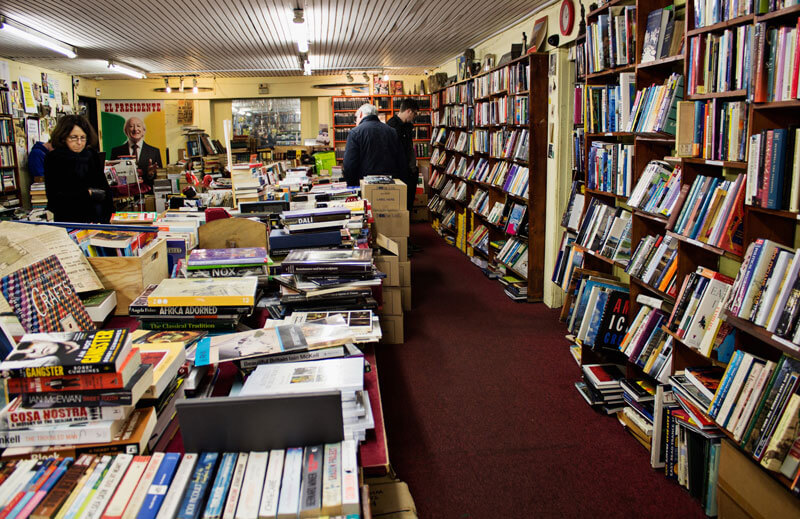 Vocês sabem o quanto eu adoro livrarias e, especialmente, livrarias de livros em segunda mão, não sabem? Lembro-vos da minha visita (totalmente programada com antecedência também) à Leakey's Bookshop em Inverness. Essa também tem este conceito, mas esteticamente parece mais antiga e rural (que eu amo também).
Informações:
15A Wicklow Street
Dublin 2
South Inner City
Email
: secretbook@live.com
Gallery of Photography
A Gallery of Photography é uma pérola em Dublin para amantes da Fotografia, como vocês também sabem que sou. A descrição do que podem lá encontrar está logo na montra: exposições fotográficas, cursos e workshops, livraria (que é este piso de baixo que vêem na foto) e darkroom que se pode alugar para fazer revelações. Não é fantástico? 😀
Porque é que não há nada assim em Lisboa ou no Porto? Ou há e eu não conheço? Vocês conhecem? Não me escondam nada! :O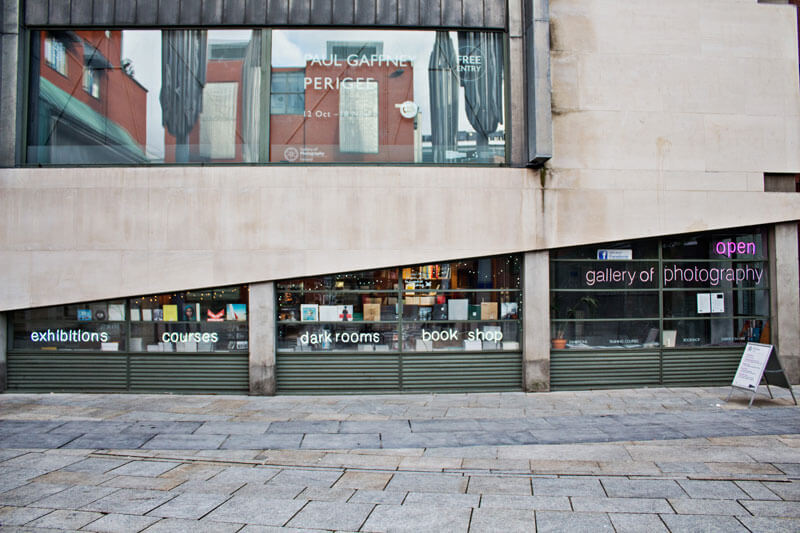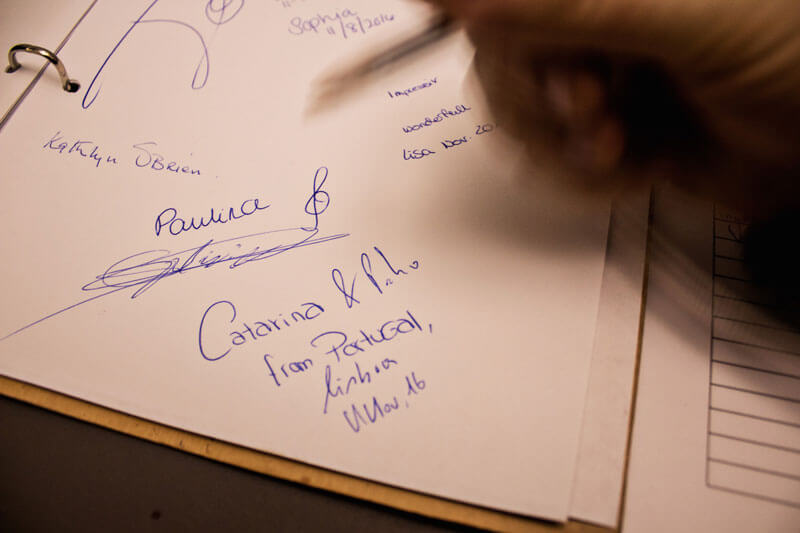 Ai vivesse eu em Dublin e estaria sempre aqui metida. Não tendo essa opção e tendo adorado o conceito e a exposição que lá vi (já para não falar dos livros maravilhosos da bookshop que não pude trazer comigo para casa, mas hey, podem encomendar-se online!), deixámos os nossos autógrafos no livro de visitas.
Informações:
Meeting House Square, Temple Bar, Dublin 2, D02 X406
Telephone: +353 1 671 4654
Email: info@galleryofphotography.ie
Espero que tenham gostado deste passeio menos turístico por Dublin.
Tenho mais umas duas publicações preparadas para vos mostrar mais de Dublin e a seguir vamos passear (fotograficamente) por Killarney. 😀