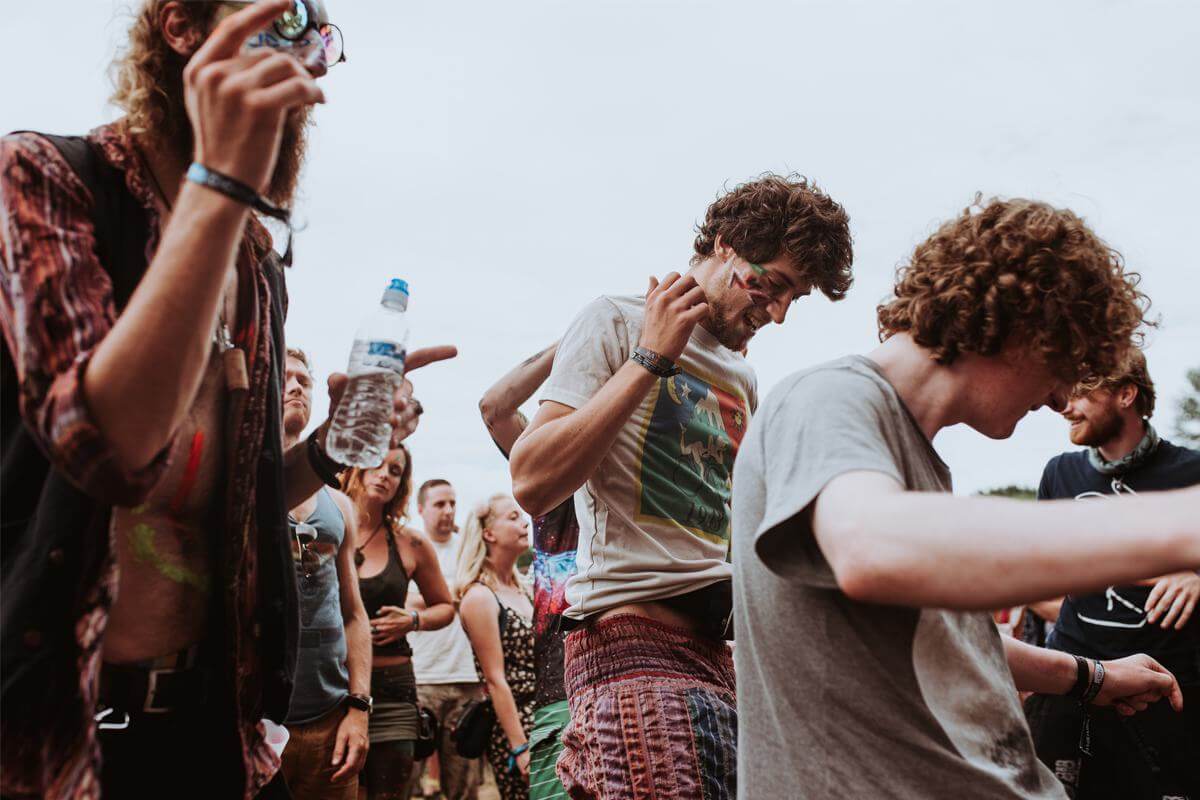 Reverence Valada 2016: 5 concertos imperdíveis
E pronto, é oficial: falta menos de um mês para o Reverence Valada e eu não podia estar mais entusiasmada! Vocês já sabem que é o meu festival favorito em Portugal. Por isso mesmo, aqui no blog vão ter lugar alguns posts sobre o Reverence e… uma surpresa. ;
Por enquanto, fiquem com os 5 concertos que não posso perder por nada do mundo no Reverence Valada 2016. 🙂
Espero que gostem!
Sexta-feira, dia 9 de Setembro
Dead Meadow
Os Dead Meadow conheceram-se e originaram a banda na cena punk/indie de Washingtion, D.C. em 1998. Na sua sonoridade, o vocalista-guitarrista Jason Simon, o baixista Steve Kille e o baterista Mark Laughlin fundem o seu amor pelo rock dos anos 70 e o psicadelismo da décade de 60 na perfeição e em perfeita harmonia com um estilo stoner rock, bem como eu gosto. A música 1000 Dreams é uma das minhas músicas favoritas de todos os tempos, já agora. Não consigo descrever por palavras o quão bem me faz sentir, mas faz. Ouçam e sintam só. 😉
Brian Jonestown Massacre
The Brian Jonestown Massacre (BJM para simplificar) é uma banda de rock psicadélico formada em 1988 em São Francisco Califórnia. O seu fundador, Anton Newcombe, permanece como o úncio membro original e consistente da banda, uma vez que esta muda frequentemente de membros.
Em termos de estilo e sonoridade, BJM lembra o folk e o rock psicadélico dos anos 60 e o showgaze dos anos 70 e 80.
The Raveonettes
Os The Raveonettes são uma banda composta pelo duo dinamarquês formado por Sune Rose Wagner (vocais e guitarra) e por Sharin Foo (vocais e baixo) formada em Copenhada em 2001. A sonoridade deste duo caracteriza-se por vocais harmoniosos sobrepostos, bem como por ruídos propositados e um feeling algo melancólico. A mim, lembra-me uma espécie de mistura entre Velvet Underground e The Jesus and Mary Chain com um toque moderno.
Esta "Aly Walk With Me " é das minhas músicas favoritas deles, assim como a Lust, ambas do álbum Lust Lust Lust (2008).
Sábado, dia 10 de Setembro
Mars Red Sky
Mars Red Sky é um trio musical criado em Bordéus por Julien Pras (voz e guitarra), Jimmy Kinast (voz e baixo) e Matgaz (bateria). Apesar do projecto ser relativamente recente, é já um nome de referência para os fãs de psychedelic stoner rock (= me. Lembram-se deste post?)
Para além disso, a sonoridade deles lembra-me algumas bandas que adoro, tais como Kylesa, Electric Wizard e, por vezes, até mesmo Kyuss, mas sempre sem imitar e sempre mantendo a sua própria identidade musical. Inspiração sim, imitação, nunca. 😉
The Sisters of Mercy
Esta banda de rock gótico formada em 1980 reúne elementos também do rock psicadélico, dance e punk, tornando a sua sonoridade em algo único e muito atraente ao ouvido. Pelo menos ao meu. Outro elemento inconfundível da sonoridade dos Sisters of Mercy é a voz profunda e cavernosa vocalista, Andrew Eldritch.
Não me descrevendo minimamente como gótica, sou – no entanto – apreciadora deste tipo de música. Aliás, uma das minhas playlists favoritas do Spotify (das que eu criei) é precisamente uma playlist de música "gótica". Esta Lucretia My Reflexion é uma das estrelas dessa playlist e é maravilhosa.
E vocês, conheciam alguma destas bandas? Gostaram do que ouviram? E, já agora, vão ao Reverence? 😀