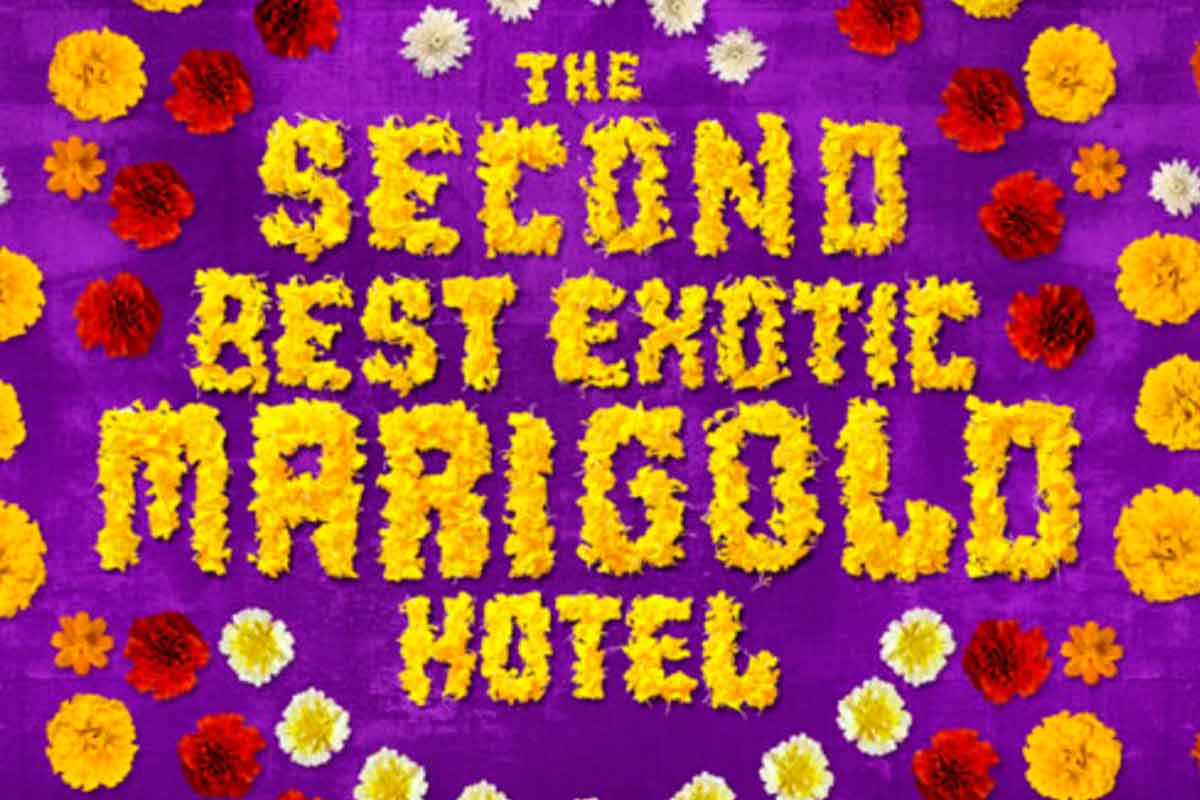 Estreia hoje "O Segundo Exótico Hotel Marigold" (review)
Na quarta-feira da semana passada fui, a convite da Zomato, à antestrei do filmes The Second Best Exotic Marigold Hotel, no El Corte Inglés. O filme estreia oficialmente hoje e eu tenho uma ou duas coisas a dizer sobre ele para quem estiver a pensar ir vê-lo.
Para não acharem que estou para aqui a engonhar e para o caso de estarem muito apressadinhos, vou já directa à conclusão: eu gostei bastante do filme. Pronto, está dito.
Já tinha visto o trailer no mês passado quando fui ver o Big Eyes do Tim Burton e, já nessa altura tinha dito "tenho que ir ver este filme!" Tinha velhinhos adoráveis, era passado na Índia, o Dev Patel (de quem sou fã desde Skins), a Professora McGonagall (ok, a Maggie Smith), danças indianas, música de Bollywood, o que mais poderia querer? 😀 Adoro tudo o que está relacionado com a Índia, por isso foi fácil ficar apanhadinha pelo filme só com o trailer.
Como o próprio nome indica, este filme retrata "O Segundo Exótico Hotel Marigold" (título em português), o que pressupõe que existe um primeiro. Sim, existe, e eu não vi esse primeiro filme. Mas como gostei tanto deste, já marquei um espacinho no meu fim de semana para vê-lo.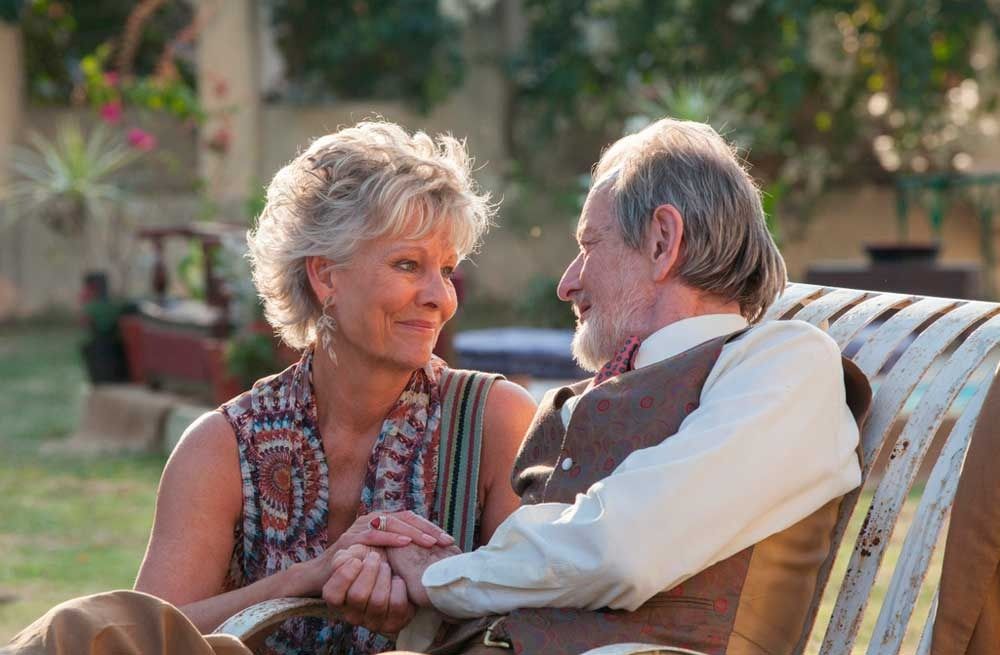 De volta ao Segundo Exótico Hotel Marigold, não há muito para dissecar; é um filme leve, positivo e muito divertido, daqueles perfeitos para ver com a família, uma vez que não tem cenas embaraçosas.
(isto é para vocês que foram ver o 50 Shades of Grey com a vossa mãe. Shame on you.)
Como não vi primeiro filme, não sabia que o Hotel Marigold era uma espécie de lar. E não, não estou a ser mázinha, é um hotel de luxo para a 3ª idade a pensar nos seus últimos anos, mas para aproveitar enquanto estão rijos. E estão mesmo! Os "velhotes" deste filme trabalham, namoram, viajam, fazem tudo o que nós fazemos sem quaisquer limitações.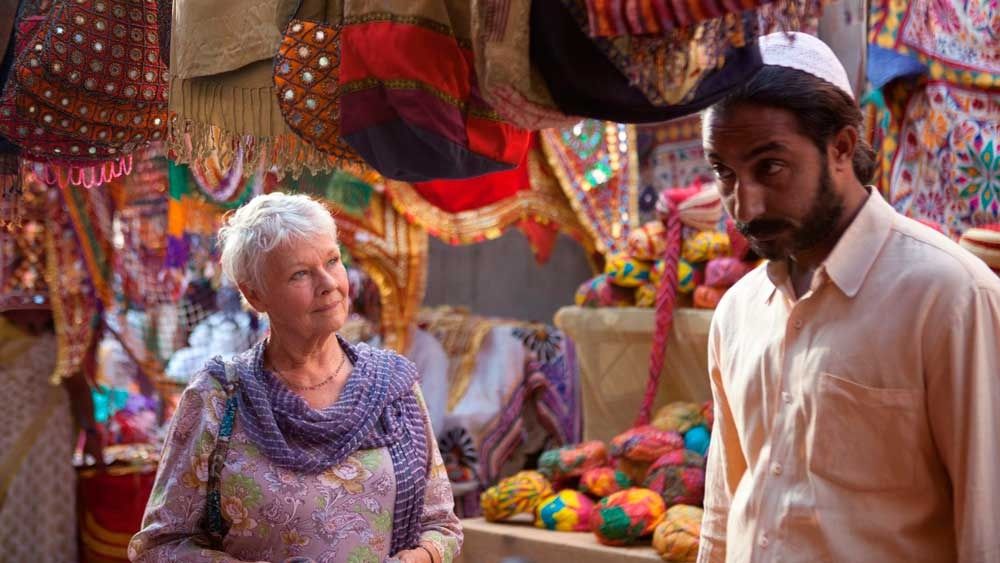 E depois aparece o Richard Gere que não classifico como "um cidadão da 3ª idade", mas que tem um papel diferente do resto dos hóspedes. Aliás, o Sonny (Dev Patel), gerente do hotel, está convencido de que Guy (a personagem do Richard Gere) é um inspector disfarçado que vai passar uma temporada no hotel para o avaliar. Será?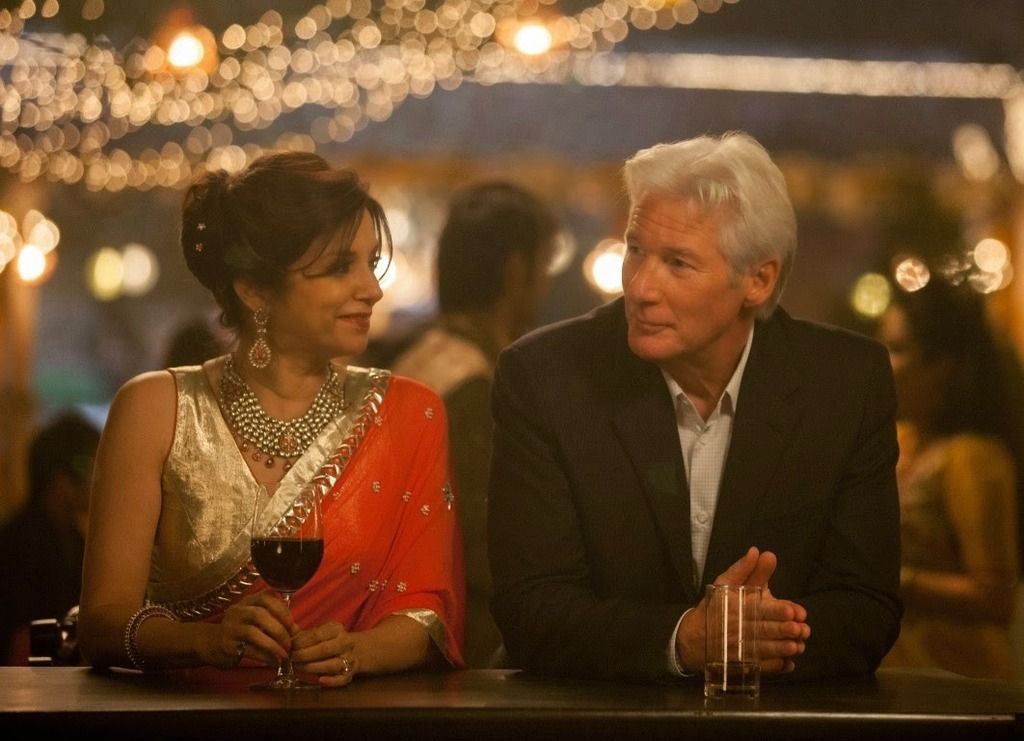 O Hotel Marigold está cheio e Sonny e a sua parceira, Mrs. Connely (Maggie Smith) estão seriamente a pensar em expandir o seu negócio para um Segundo Exótico Hotel Marigold, mas encontram alguns obstáculos pelo caminho. Um deles é a proximidade do casamento de Sonny e Sunaina, cujos preparativos podiam estar a correr melhor.
Pelo meio existem as histórias dos moradores do hotel que, como já descrevi mais acima, são cidadãos muitos activos da 3ª idade.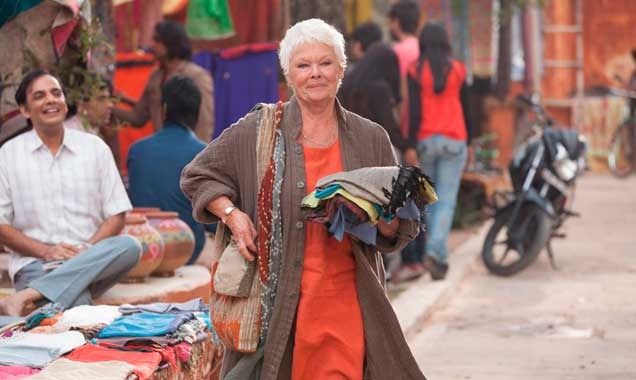 Se estiverem com vontade de ir ver um filme que vos faça esquecer os problemas durante um bocadinho e sair da sala de cinema com um sorriso no rosto, então vejam o Segundo Exótico Hotel Marigold.
Deixo-vos aqui o trailer. Enjoy! 🙂
Elenco principal:
Dev Patel as Sonny Kappor
Maggie Smith as Muriel Donnelly
Judi Dench as Evelyn Greenslade
Bill Nighy as Douglas Ainslie