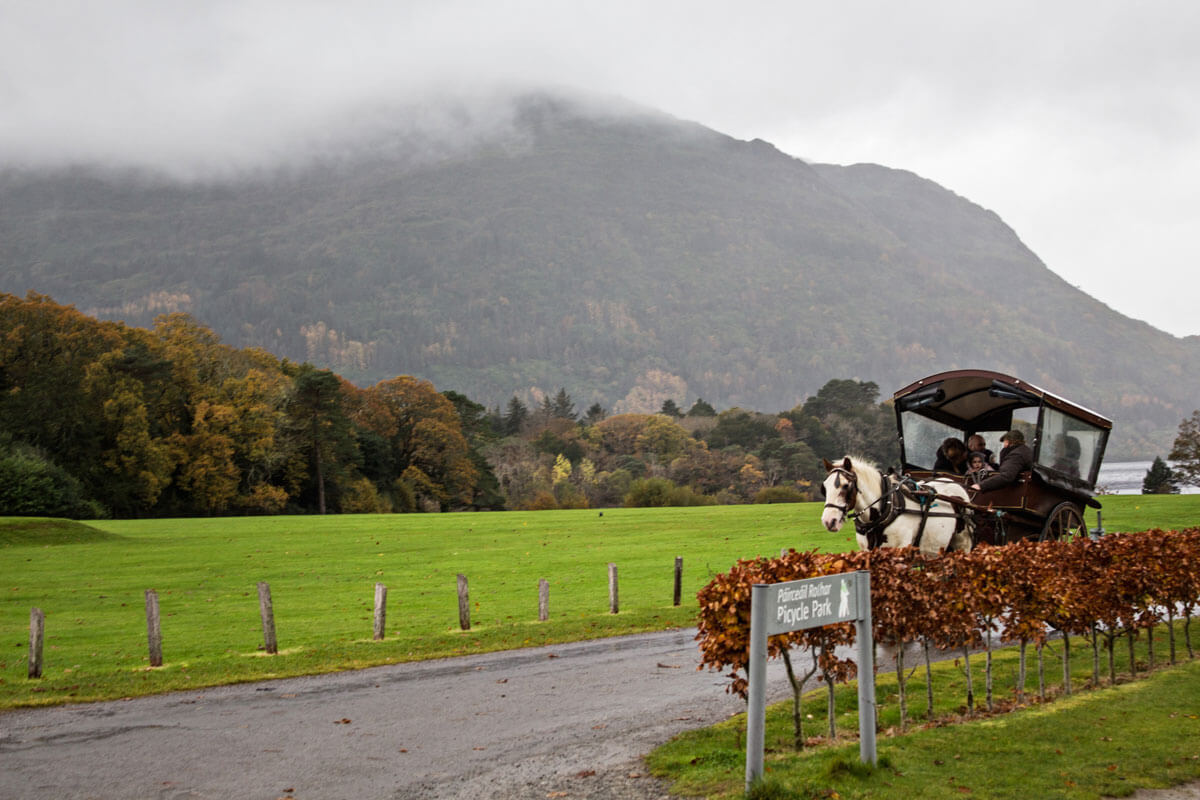 Muckross House & Muckross Abbey: dois lugares mágicos em Killarney
Antes de conseguiu passar aos posts sobre a viagem à Suíça ainda tenho dois sobre a viagem à Irlanda que nunca vos mostrei e que acho que ainda fazem todo o sentido, afinal, os lugares em questão são intemporais mesmo que a minha visita já tenha tido lugar no final do ano passado. Neste post, levo-vos a dois sítios muito diferentes, mas muito perto um do outro: um, uma casa monumental a fazer lembrar Downtown Abbey, o outro uma abadia do séc. XV em ruínas. O que há para não gostar?
Muckross House
Este palácio rural situa-se a cerca de 6km. do centro de Killarney, majestoso como só ele. Ainda que o tenhamos apanhado em obras, não deixa dúvidas quanto à sua majestade.
Se alguma vez se virem em Killarney e, como nós, quiserem fazer uma road trip pelo Ring of Kerry, não deixem de passar nesta zona antes de se aventurarem pelas maravilhas da paisagem natural irlandesa.
A península de Muckross, onde se situa a casa e a abadia situa-se entre o Muckross Lake e o Lough Leane, dois dos Lagos de Killarney, pelo que a visita também vale a pena pela beleza da natureza circundante e pela bela vista das montanhas ao longe.
Este palácio foi desenhado pelo arquitecto escocês William Burn, tendo sido mandado construir, em 1843, por Henry Arthur Herbert, deputado pelo Condado de Kerry no Parlamento do Reino Unido, e pela sua esposa, a aguarelista Mary Balfour Herbert. Possui sessenta e quatro salas e um estilo Tudor.
Aquando a visita da rainha Victoria, em 1861, os Herbert levaram a cabo obras para melhor acomodar (e impressionar) a rainha, algo que é apontado como um factor que contribuiu para as dificuldades financeiras sofridas pela família Herbert, as quais obrigaram à venda da propriedade.
Hoje em dia, a Muckross House é co-gerida como centro turístico pela Dúchas The Heritage Service e pela sociedade Trustees of Muckross House (Killaney) Ltd.
Se algum dia quiserem visitar o horário de funcionamento é o seguinte:
1 de Julho a 31 de Agosto: das 9h às 19h
1 de Setembro a 30 de Junho: das 9 às 17h30
Gosto sempre de colocar os horários de visita e funcionamento das atracções turísticas de que falo aqui no blog, pois nestes países as coisas tendem a fechar muito cedo na maioria dos casos. 🙂
Muckross Abbey
Se seguem este blog há algum tempo e têm a impressão de que já viram algumas destas fotos, não estão enganados! Já tinha mostrado algumas fotos da Muckross Abbey neste post do Off Sight, em Fevereiro.
Em termos de localização, a Muckross Abbey fica no Killarney National Park (do qual falei aqui) e a cinco minutos a pé do parque de estacionamento da Muckross House.
Antes de ter o formato do mosteiro cujas ruínas vemos hoje, a primeira construção do mosteiro que antecedeu este neste mesmo local data do início do Cristianismo na Irlanda, algures durante o séc. VI.
O mosteiro "recente", a Muckross Abbey propriamente dita foi fundada em 1448 como um convento franciscano. Com uma história tão longa como violenta, foi destruído e reconstruído imensas vezes. Os frades (monges) que lá viviam foram alvo de pilhagens e violentos ataques de saqueadores diversas vezes.
Por volta do séc. XVII e XVIII, a terra envolvente tornou-se cemitério de diversos poetas proeminentes no condado de Kerry, na Irlanda, tais como O'Donoghue, Ó Rathaille e Ó Súilleabháin.
História à parte, só consigo resumir a minha visita a este lugar como mágica. O misticismo deste lugar paira no ar de uma forma tão palpável, como nunca senti em mais nenhum sítio deste género que já tenha visitado, embora seja muito sensível a este tipo de energias (como podem ler aqui sobre a minha visita a Clava Cairns, na Escócia).
Mas há coisas que são simplesmente inexplicáveis e esta é uma delas. É daquelas coisas em que têm que lá estar para experienciar e sentir.
Mais até que a Muckross House, aconselho a visita à Muckross Abbey, especialmente a apreciadores de História, ruínas e misticismo.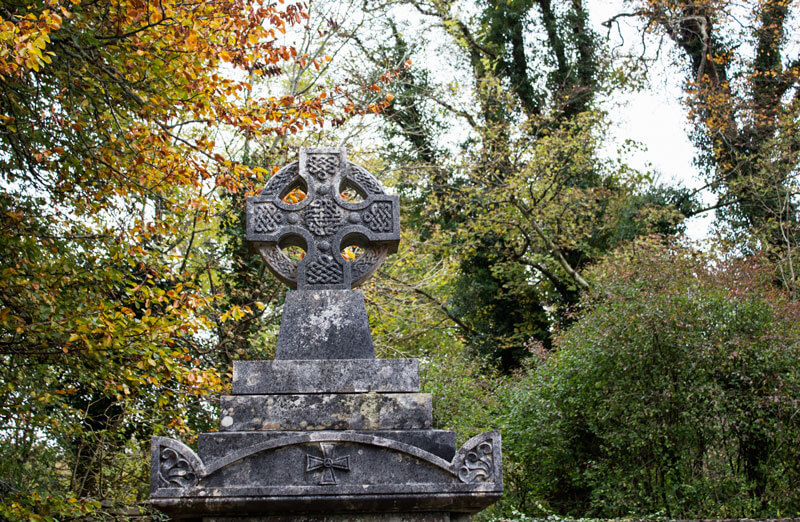 Espero que tenham gostado deste penúltimo relato da minha viagem à Irlanda! Depois do próximo post sobre esta viagem virão – aí sim – os relatos da viagem à Suíça.
Fiquem atentos! 😉